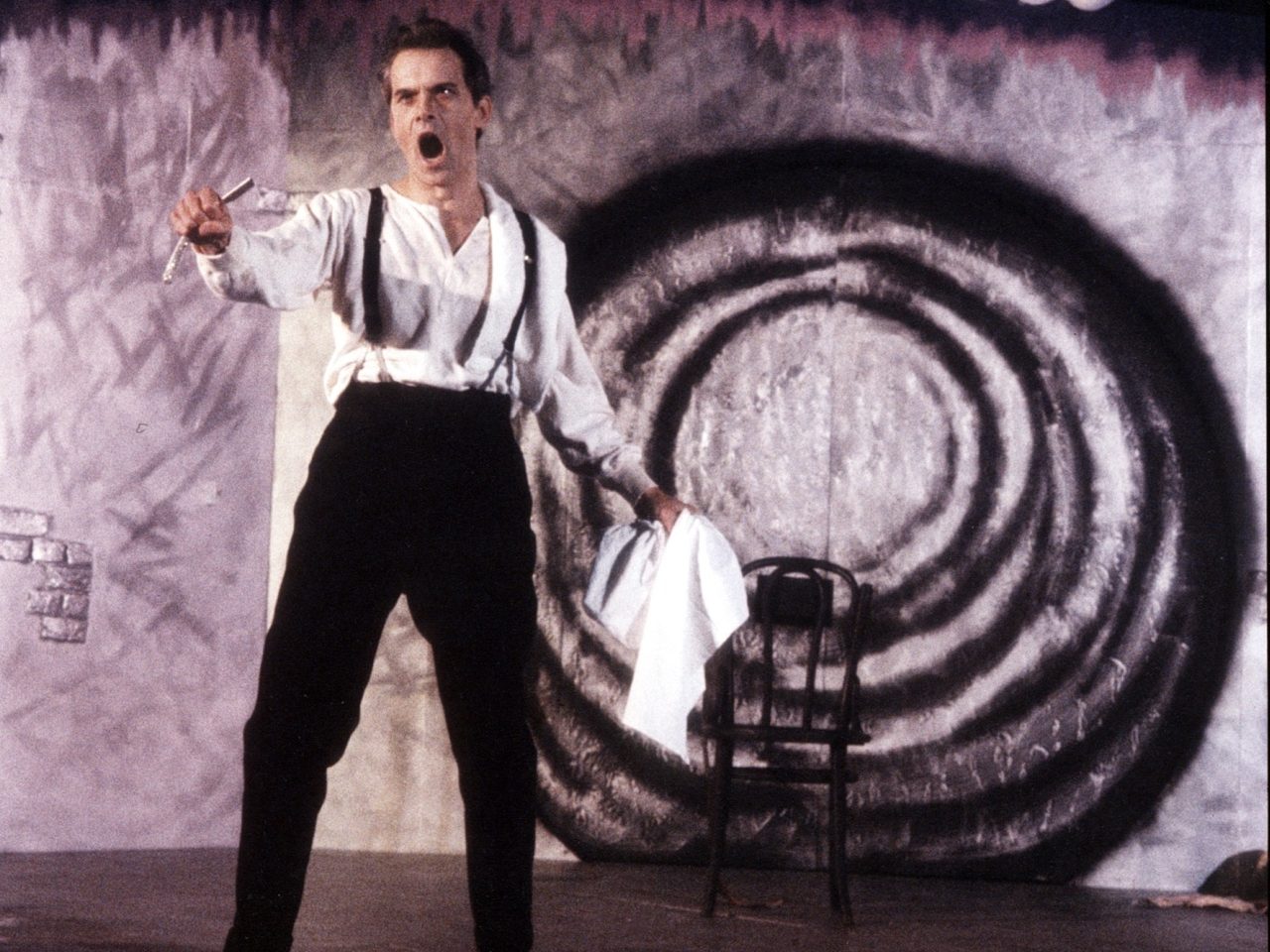 A month ago I was cornered by Richard Williams and Joanna MacGregor at a mutual friend's party. "Come to Dartington and do Sweeney Todd!" I havered…but said yes. After all, there were fully five four days of rehearsal for it to come flooding back!
I'm so glad I did for somehow we achieved the impossible under Richard's less-is-more direction. Joanna sets the tone at Dartington by performing (brilliantly) most evenings in completely different repertoire. Impossible is not an option.
It's been 23 years since performing Sweeney (centre stage at the Palladium!) with Miss Marple at the 1994 Olivier Awards, when Declan Donnellan's National Theatre production cleaned up. I had been in the company for 18 months and the ensemble was onstage most of the time, so it's been in the blood, lurking, I guess…
And before that there was 1991, when famously Pimlico Opera took Sweeney Todd into Wormwood Scrubs Prison (yes, that's me, having an Epiphany). Our ensemble then were lifers and wardens, and just once, unforgettably, we performed to the whole of D Wing, all lifers. The atmosphere was electric, not least when the razor hovered at the Judge's throat in Pretty Women ("Go on – cut 'im, cut 'im"), and when I dispatched the Governor later in Joanna. "Well done mate – you got the eyes" said an inmate before returning to his cell.
Last week was another sort of treat; creating the piece with just seven colleagues. Anthony and Joanna were still at school, most of the rest of the cast newly graduated from music or acting colleges, and Maddie Holmes had done an incredible learning job on Mrs Lovett. We bonded, got stuck in, and somehow the miracle elixir was sprinkled over our efforts.