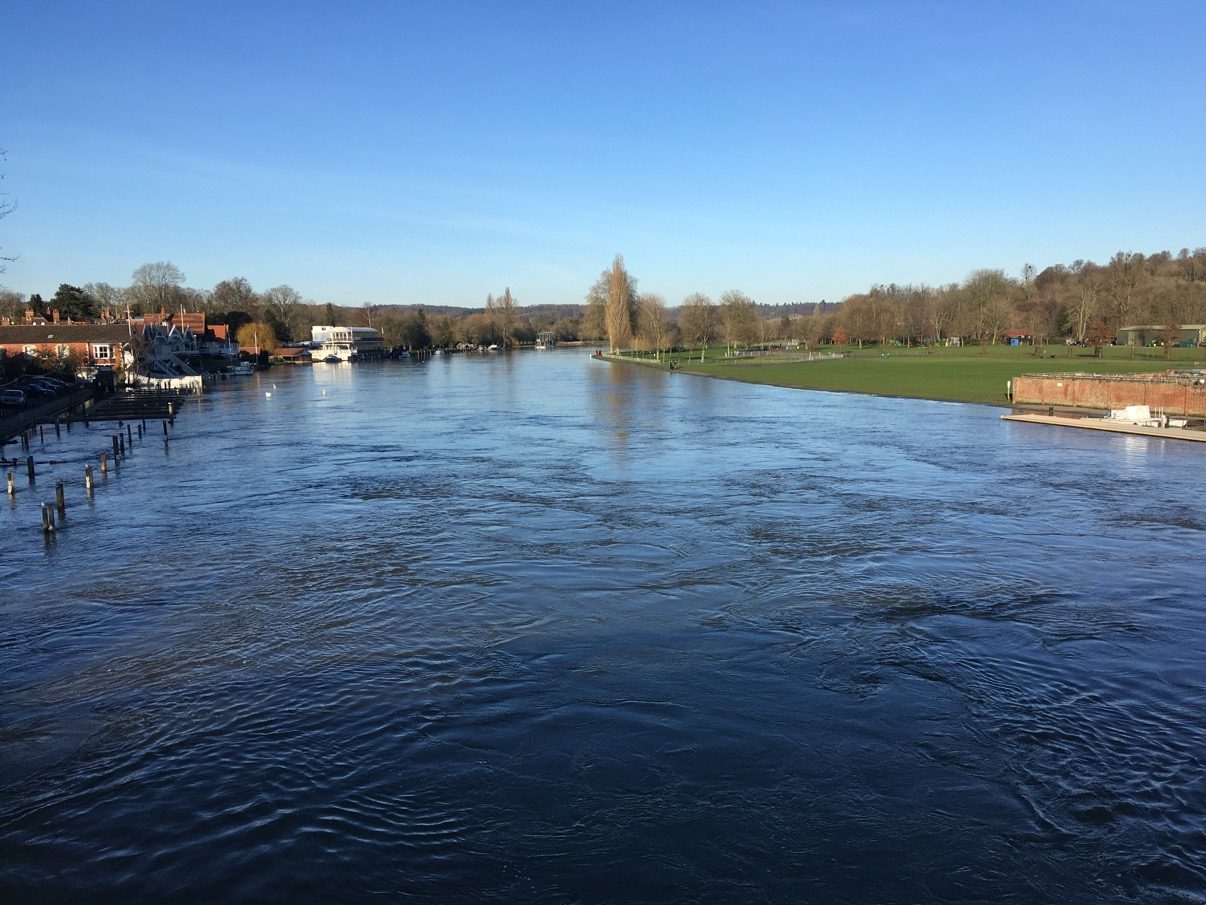 This was a ride concocted from the need to deliver items to near Didcot power station, and to explore a ride back via Wallingford and Henley to the end of Spinoff 9 at Crazies Hill. I was also enticed out by a bright frosty day with a brisk westerly to blow me home. Having taken the 9.20 Paddington train I was ready to set off back by 10.30, but it started badly; my map, and an online check, indicated Hobbyhorse Lane east from Sutton Courteney should be a cycle-able byway. On the contrary, it was a mile of pushing and porterage through icy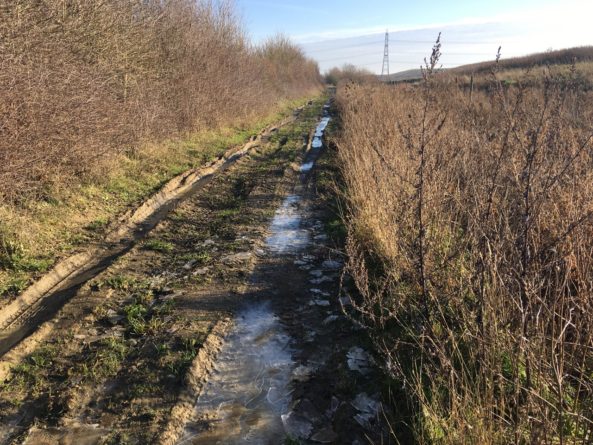 puddles and mud, for this area north of the part decommissioned power station is changing fast. I felt lucky to get through to the open road, especially as I had to get permission at a level crossing over the Oxford mainline for final release from a churned up, partially reclaimed landscape.
Thereafter the ride was all pleasure. The Thames was swollen at Wallingford and here on the bridge at Henley after such a wet winter, but the lanes over the Chilterns were dry undertyre, the sky pure azure as I rode via Ipsden, Checkendon and Gallowstree. This is an excellent feeder ride from the west into the C25 system, bisecting the routes due west to Reading (NCN4) and northwest to Aston, Hambledon and up to the high Chilterns. They all converge on Crazies Hill.
I had chosen Crazies Hill as the Spoke 9 terminus for this choice of routes beyond, and because it lies at the foot of 136m Bowsey Hill – a final and eccentric offroad challenge after a very flat ride out along the Thames from Eton Dorney. But reading the cycling blogs this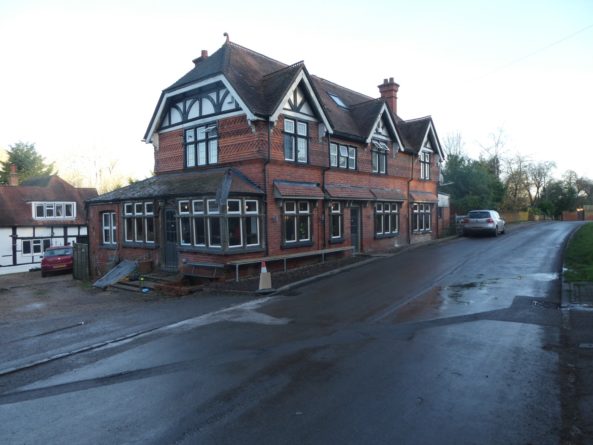 autumn had alerted me to the very popular Velolife cafe at Warren Row, on the road that skirts Bowsey Hill from Knowl Hill. The light was starting to fade, but I had to check it out. I discovered over excellent tea and cake that the newsworthy story – a bizarre attempt to prevent cyclists gathering at the cafe by injunction! – had rightly been thrown out of court, and that shortly after the excellent establishment was rewarded by winning cycle cafe of the year. Touché!
So stick to NCN4 from Knowl Hill and climb Bowsey Hill by all means; otherwise divert to the north and take a break at Velolife – or by turning back on yourself, accomplish both.