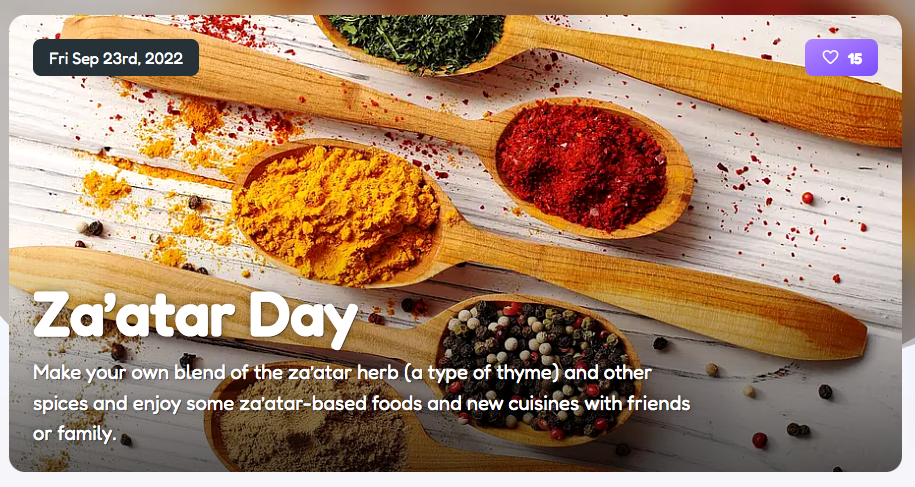 The moment of Autumn Equinox is at 01.03 UST (GMT) on Friday 23rd September this year. Thursday was World Car Free Day, and on Wednesday 21st UNESCO celebrated International Day of Peace (President Putin did not). It seems the 23rd is also World Za'atar and Restless Legs Awareness Day. Or, daysoftheyear.com tells me, you could hug a vegetarian, or celebrate bisexuality.
Where do the equinoxes fit into this busy calendar of diverse celebration? Above and beyond, surely, as an umbrella concept under which we can collect at the two equalising balance points in Earth's orbit, when the noonday sun is directly overhead at the Equator, the globe split into equal parts of day and night, pole to pole.
Polarisation. The flight of so much of contemporary life and politics into opposing camps and echo chambers, the growth of irrational and delusional beliefs with which common sense and scientific consensus has to do battle, has been dispiriting to witness. Falsehood and denial are not new, but – boy! – have they been flourishing of late.
Maybe the enormity of the climate-biosphere crisis is too great for the rational mind to bear? Easier to retreat, to lie to oneself and hope it will go away? No! We have a moral duty of stewardship not to burden the next generation with the consequences of our inaction, and EQ has always had a positive and consensual response to our planetary predicament at its heart.
On Friday 23rd there is also a Global Climate Strike organised by Fridays for Future, the organisation that grew from Greta Thunberg's lone protest in Stockholm. Her and subsequent mass strike action has and will continue to set the agenda as a vanguard movement. It is not for all, however.
EQ is designed to occupy a centre ground, with the "we can all do our bit" slogans of Turn Over a New Leaf, and Spring Into Action. Actions, by the way, which will help us to survive the coming energy/cost of living crisis. It is a centre that has not been holding, but maybe after the follies of recent years it will be reoccupied. The centre MUST hold. As Al Gore put it back in 2007:
Not too long from now … our children may ask, " How were you able to start the process that unleashed the moral imagination of humankind to see ourselves as a single, global civilisation?"
©Martin Nelson 23rd September 2022