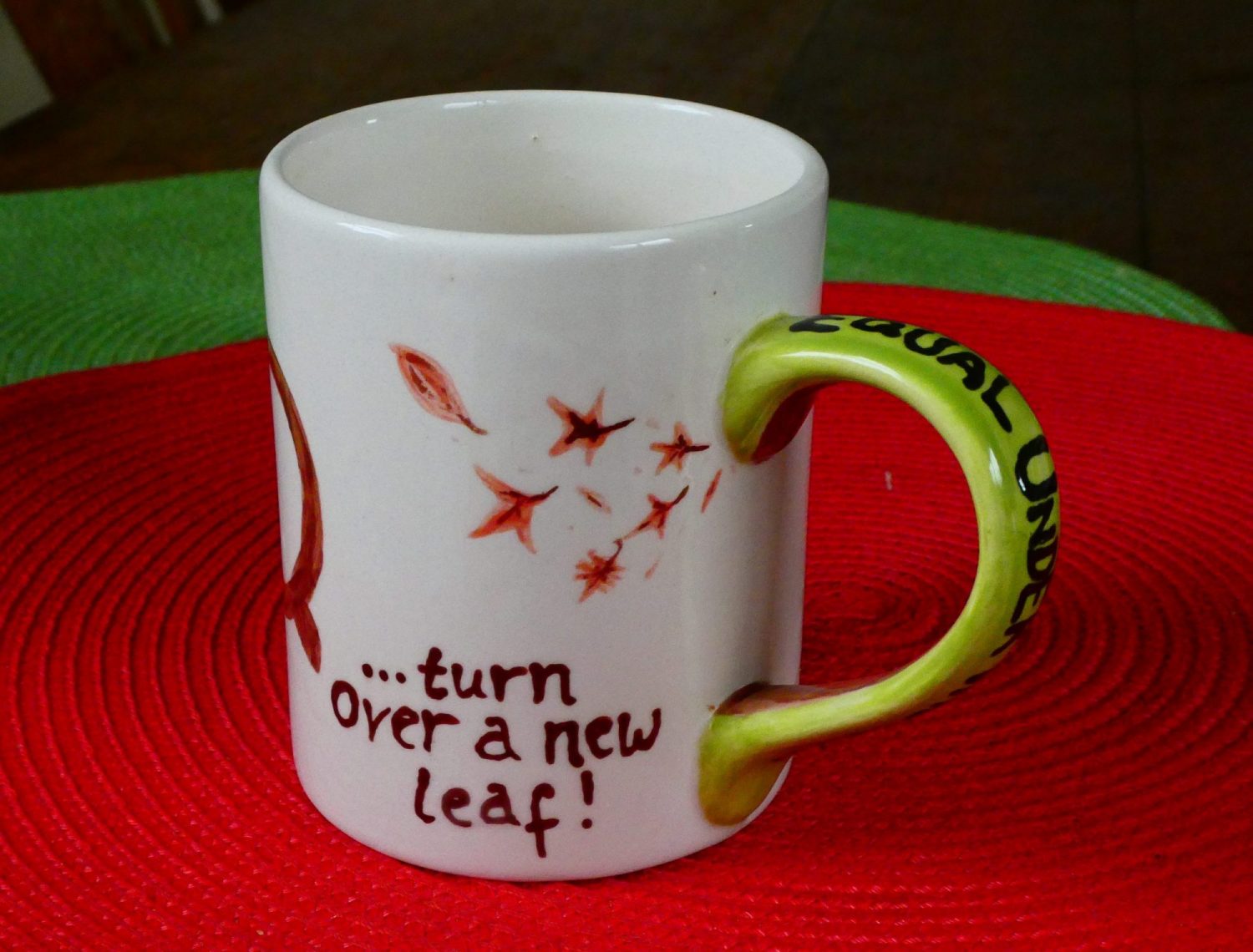 This mugshot¹ displays one of many slogans that attach naturally and convincingly to EQ. On the other side: Spring into action. The autumn equinox is a time for renewal even while leaf-fall reminds us of the natural cycle of decay:
The academic year has just begun – indeed most activity is restarting after a summer break – so just as the spring equinox pulls us out of winter hibernation we treat this time as the other biannual recharge point.
While EQ remains unadopted on the big scale (it will; there's simply too much going for it – logically, rationally, emotionally) why not observe the equinox personally, resolving to turn over a new leaf? Just one will do for now. This is how it works.
Today, 22nd September 2017 at 21.01 BST/20.01 UT (GMT) is the moment of autumn equinox. It's a planet event and is, was, happening whatever we humans call it or however we fix it into our time system. This is humbling. No days are better equipped to be Earth Days than equinoxes, for they help us take the long view, see the big picture. We have to do this now (it doesn't come naturally) as we are globally interconnected and interdependent.
Now take equi-nox apart. Equal Night. At 20.01 UTC night and day is split 50/50 from pole to pole, the midday sun vertical above the Equator. Life on the planet is sharing a moment of equality, willy nilly. Whether taken literally or as metaphor, the humbled, puny you – me – us, should sense this collective power, feel that unsolvable giant global issues are…solvable. All it takes is a resolution, an action, then another, and another. This is empowering
Happy Equinox.
© Martin Nelson 22 September 2017
¹The mug is the handiwork of my daughter Imogen