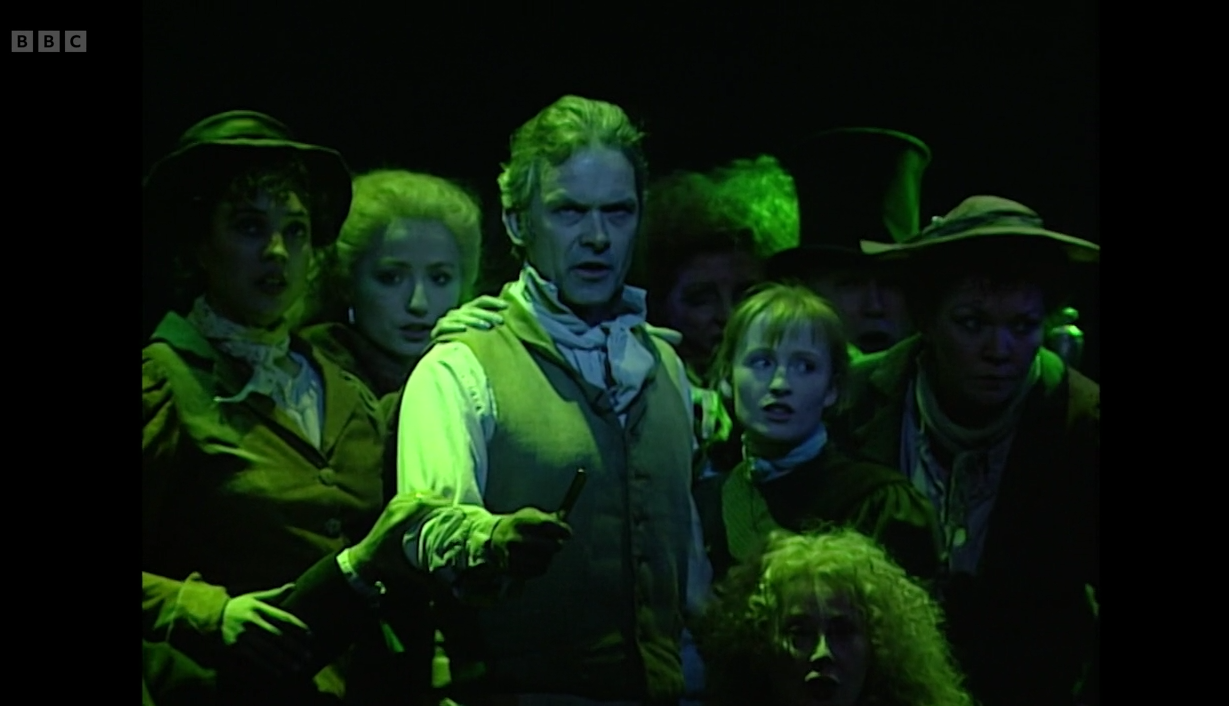 I wonder if I will ever perform centre stage at the London Palladium again? I doubt it, so, courtesy of the BBC, here is the full excerpt from the 1994 Olivier Awards, when the National Theatre's production by Declan Donnellan cleaned up.
Now, in January 2023, Attend the Tale of Sweeney Todd, the opening number, made the cut in a Sondheim retrospective compilation for BBC4 – though sadly without Julia McKenzie as Mrs Lovett attempting to sell 'a customer' the Worst Pies in London which followed.
We are are in exalted company! There are several amazing performances – including from Adrian Lester, our own Anthony here, who went on star as Robert in Company in 1996. The clip before us at 40:00 is astonishing, not just for Sammy Davis Jr riffing on West Side Story, but also for the bongo accompaniment of Johnny Mendoza. You have a few more days to catch the whole programme on iPlayer; Sarah Vaughan and Judi Dench sending in the clowns; torch songs from Shirley Bassey and Eartha Kitt are especially unmissable.
How did I get to occupy the Palladium's DSC (downstage centre)? Well, Alun Armstrong had moved on from the production after our tour, and Denis Quilley, who had been Judge Turpin, reassumed the title role when we transferred from the Cottesloe to the Lyttelton (he had played Sweeney in Hal Prince's original production at Drury Lane in 1980). Tragically, he had a holiday booked the week of the awards – so the understudy went on.
We were an early item, but as we came off into the wings got wind that we were getting at least one gong… and so it proved; as I say, we cleaned up. A happy night – and a happy company. Perhaps it is the way the piece juxtaposes comedy and horror that intensifies the bond, but the company spirit was remarkable.
My 'time' as Sweeney Todd in Wormwood Scrubs prison is here: Sweeney Todd  revisited. For this production there is a final reminiscence, since the real subject is Stephen Sondheim (1930-2021): our first run-through of Sweeney Todd in the National's rehearsal room 1 was to an audience of one. Yes, for it was to him, alone. Years later I chatted to Angie of the production team in the bar: "The atmosphere in the room that day!! I've never experienced anything like it before or since. Adrenaline was running down the walls!" RIP.