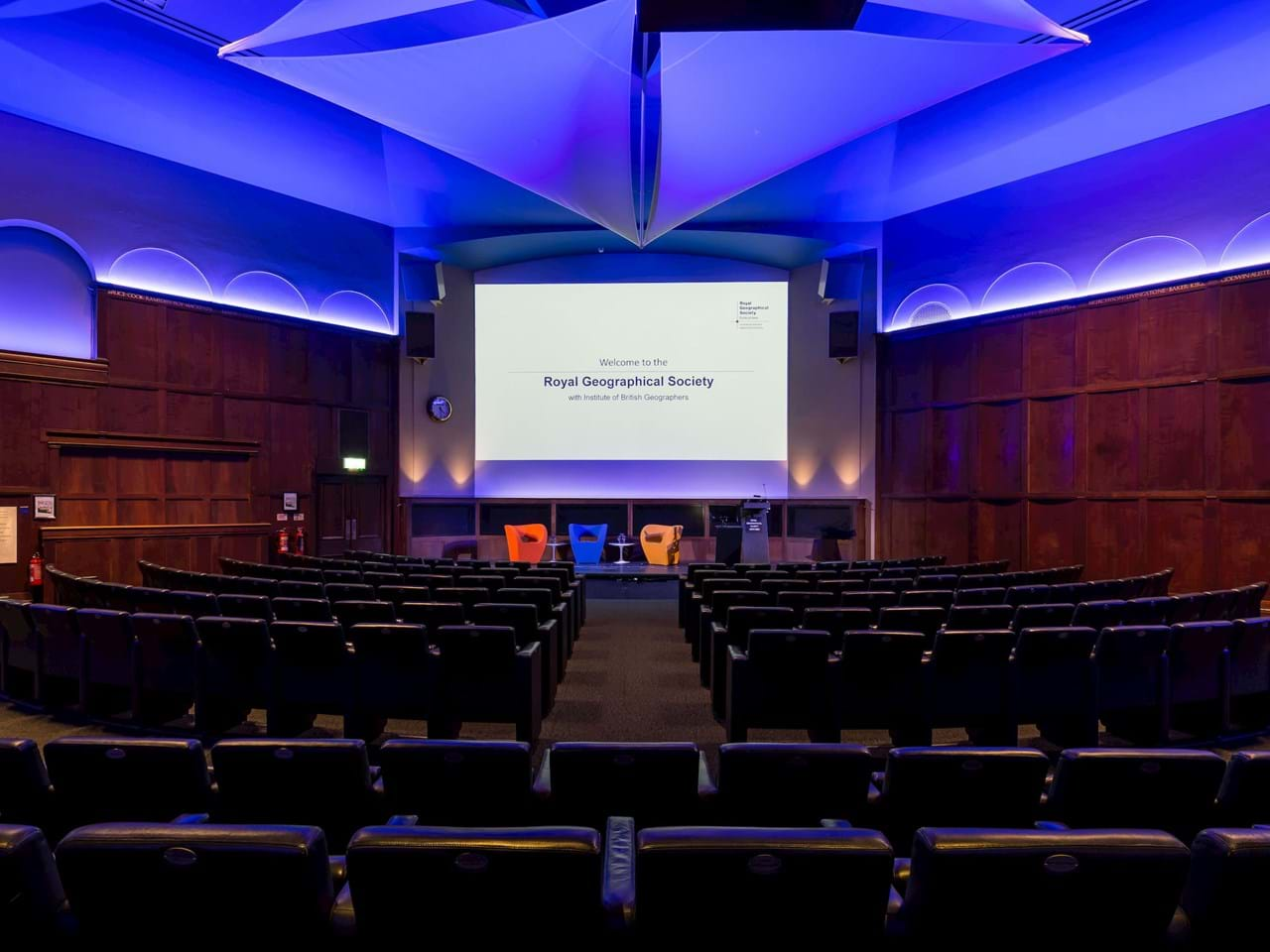 Notwithstanding a career singing on the stage, I'm proud to say my equinoctial-environmental and orbital-cycling efforts have been recognised with a Fellowship of the Royal Geographical Society. In truth, music never extinguished my curiosity for the world we live in: Geography was my first love at school, my degree subject, and my initial career was as elbow-patched teacher (of Hugh Grant, among others) at Latymer Upper School Hammersmith.
In the mid-'70s, teaching at A level could accommodate a wander off-piste to consider wider issues; the curriculum was not as fiercely policed. Earth Day was only a few years old, but there were books such as Small is Beautiful by EF Schumacher and Population Resources Environment by the Ehrlichs which stimulated discussion and debate beyond the confines of drier 'capes and bays' teaching.
And it was around this time that the kernel of an idea took root. Environmentalists were characterised and dismissed as 'the brown rice and sandals brigade' in those days, and my scarcely articulated thought was along the lines: "joining a tribe which may attract some, but also repel in unequal measure will not solve what looks like a looming existential crisis for humanity." It took a long time for this to emerge as eQ – but it is the inclusivity inherent to equinoxes that drives the idea.
As to cycling, the geographical link is pretty obvious. However, it is worth pointing out that the 835.7 miles of Cycle Orbital was created by poring over (paper) Ordnance Survey 1:25,000 maps in the evening before a ride. There were many sections that needed to be pre-planned and then recced on the ground. Typically, this might have been fitted in before a show or rehearsal at the Royal Opera: cycle to Waterloo – train to Ewell – check out the Epsom and Banstead Downs for a workable spoke 5 and Arc 6 system – back by train – over Waterloo Bridge on London's first cycle route – cycle clips off, and…sing!
There is also a geo-musical connection to the creation of that first dedicated cycle route back in 1977. I had got the singing bug bad back in Cambridge, and the head at Latymer was kind and perspicacious enough to recognise my restlessness. He offered a half timetable so I could pursue this singing thing, and without formal music academy training I made the shift, largely because that training had already begun while teaching full-time; at evening classes, first at the City Lit and then at Morley College. It is my journey home from the latter that I submitted for the GLC's competition to initiate 1000 miles of London cycle routes.
Forty five years later, and finally some exponential growth in provision for active travel – walking and cycling etc – with Low Traffic Neighbourhoods, Cycleways, contraflows, permeable routes, safer crossings… it's been a while. I just hope the equinoxes are about to have their days as well.
© Martin Nelson June 2022
Featured image: the RGS's magnificent Ondaatje Lecture Theatre, where the celebrated Monday evening lectures take place