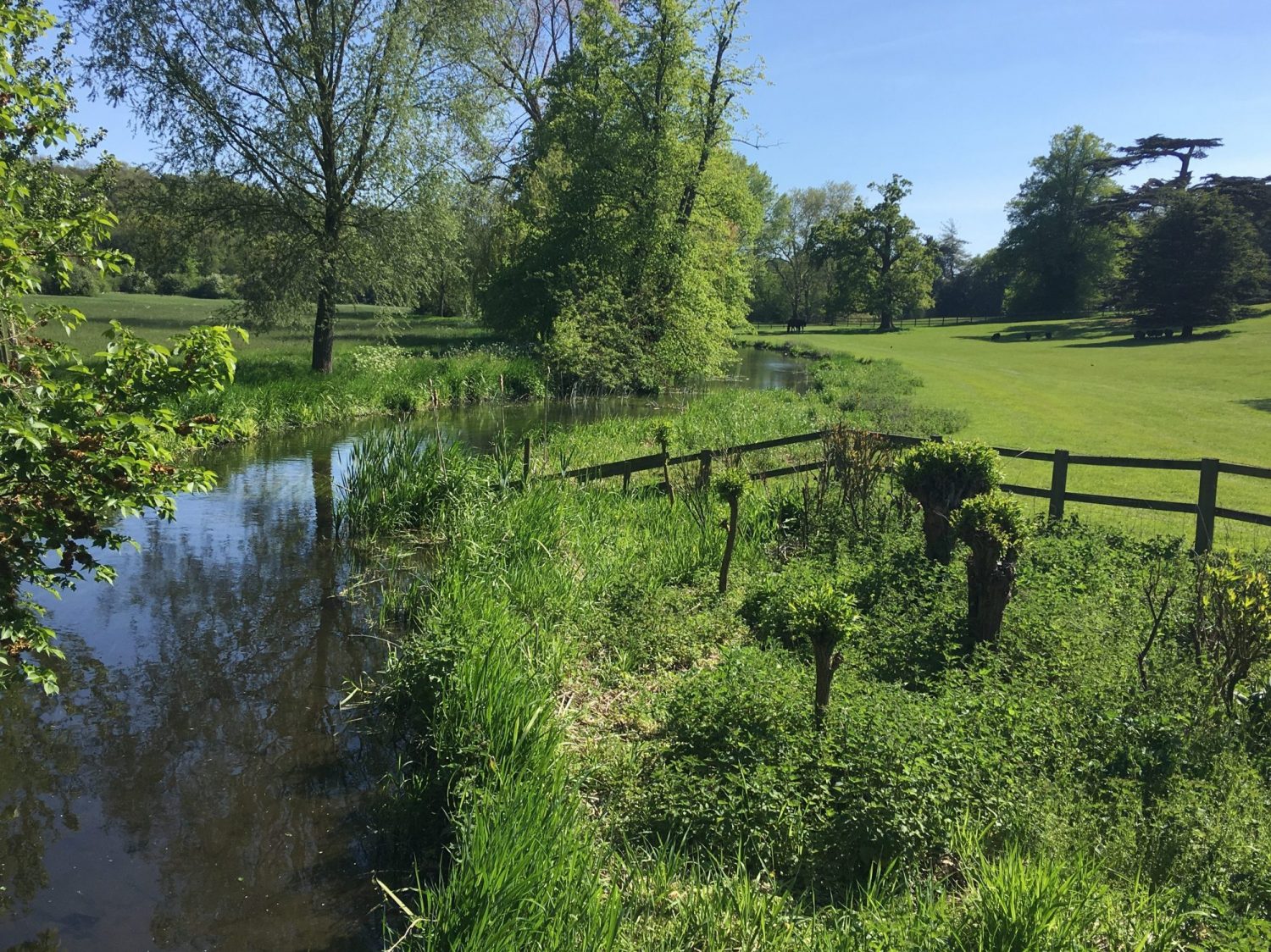 It is a beautiful May day, and no C25 rides for some while. Time to get the glamour bike out and give it a spin. This is what the C25 can conjure up in a short afternoon: a 15-miler from Elstree to Rickmansworth, home and back in two and half hours. How's that possible?
I leave home at 2.30, and catch the 14.38 at Kentish Town (just) for Elstree, 14.55. Quite a stiff climb and a busy road to start, but soon I'm cruising at 20mph with a tail wind to Aldenham, with barely any traffic. Thereafter the ride is 90% offroad and traffic free, and it's not long before I dismount at one of my favourite spots on the whole network  – the ford across the Colne at Munden House. It has featured before on this blog, but here is the view from the footbridge today. Incredibly the M25 is just a mile to the north and the M1 to the west. Two sixth-formers were taking advantage of the idyllic spot for some exam revision. Possibly.
Onwards via Bricket Wood and, skirting Watford along the Colne-Ver NCN6 cycleway, I opted to carry on past Bushey Station (Spoke 10), along the delightful Ebury Way to Rickmansworth (Spoke 9-10 Link). The 16.21 to Marylebone arrived promptly, so I'm home by five for a cuppa – exercised and refreshed. That's how!