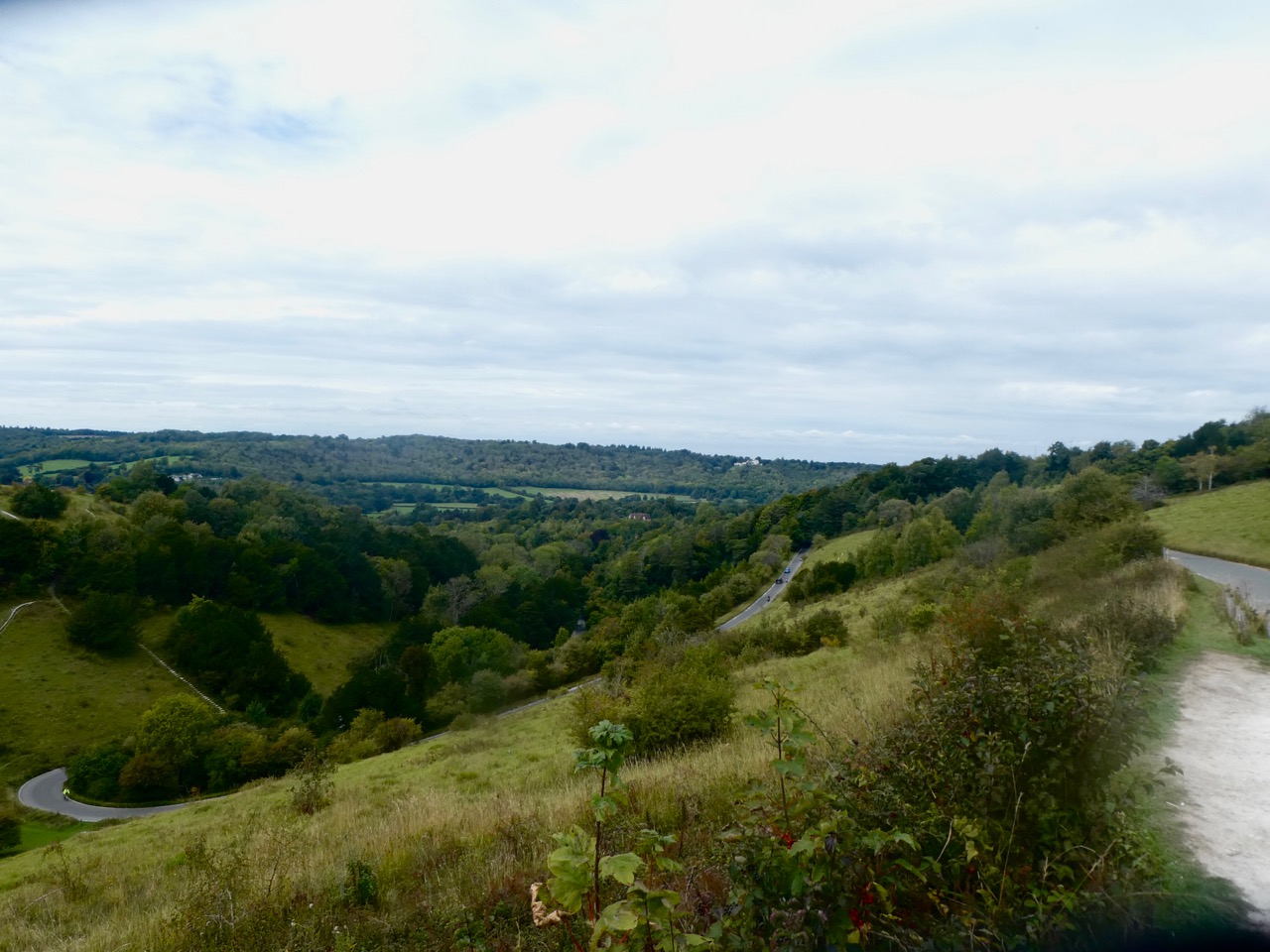 The C25 is no more; long live Cycle Orbital!
This blog has been idle since the return from Scottish lockdown in July – but its author has not. Rather, a completely new website has been under construction, and now in September 2020 it is ready to be unveiled. The gestation process whereby the chrysalis C25 has morphed into the butterfly Cycle Orbital will be described below soon, but in the review process it was clear that it would be perverse to exclude the cyclists' Mecca – Box Hill Zig Zag – from the system. I have cycled every inch of Cycle Orbital at least once, so today the new Box Hill Loop was tried out.
This is the view from near the summit. I'm pleased to say I was not puffed, and didn't need the photo op to catch my breath, as the climb is very consistently graded at 5%. Mind you I was not travelling at 20mph+, as they were at the Olympics. Or repeating the 8 mile circuit nine times!