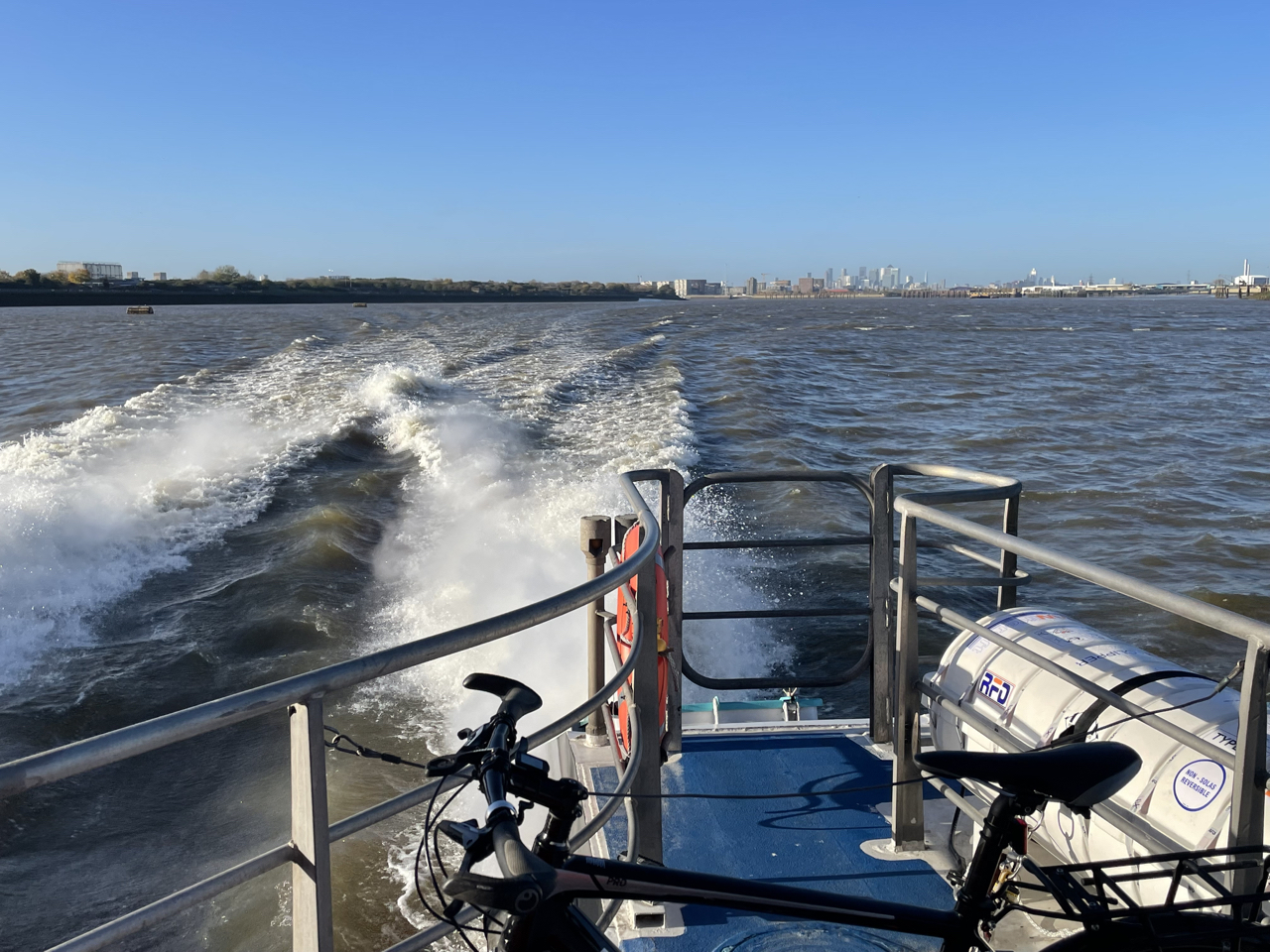 Autumnal curation of CyOrb has continued, during which one route has been suspended, but a new station link from the southeast terminus of the Elizabeth Line to the Thames at Cross Ness was added. The new line adds tremendous connectivity to the CyOrb network: not only as an rapid east-west link, but also because its central London stations, from Paddington to Stratford and Canary Wharf, are available to non-folding bikes at off-peak times. Then, looking out over the Thames estuary, another innovation started to brew…
The new Abbey Wood to Cross Ness Link starts by visiting lovely Lesnes Abbey parkland,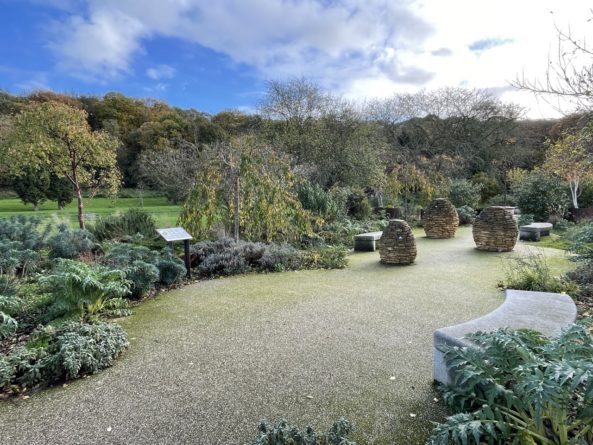 then sets off on cycleways through Thamesmead to arrive at the Thames estuary and Arc 3. Here I could see on the opposite bank the new Barking Riverside Overground station, and alongside it, the riverboat pier. That set me thinking: why was the Thames Clipper service not included as a transport feeder? They carry bikes free, after all…
So on a beautiful late November morning a week later, having added some river boat pierheads and edited the poor relation Spin-off 3 ext through Barking and Dagenham on the website, I set off to see whether the two short extensions at each end of the route worked 'on the ground'.
A truly delightful trip ensued. The Uber boat service does not have a rush hour fare structure and bikes are welcomed at all times, so I was able to set out early, cycle to Canary Wharf and catch one of the last boats to continue beyond the O2 pier to Woolwich and Barking (the service runs at rush hour and weekends). On such a morning it was a stunning trip, enjoyed in comfort, with coffee in hand.
Back on the saddle, it is apparent Barking Riverside is destined to be a new hub, and cycle infrastructure is included. Off-road provision continues on the Ripple Greenway, and then C42 signage takes over until merging with the already established Spin-off 3 ext. This largely follows the C2C and District Line tracks, keeping well clear of NCN13 running alongside the ghastly A13.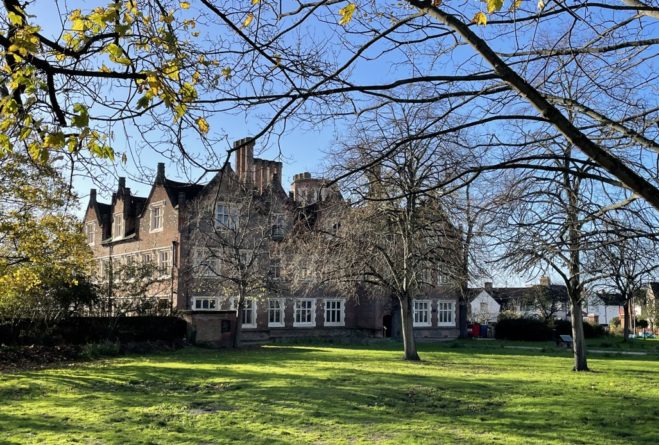 If East London is dismissed as un-cycleable and monotonous suburbia this will be a revelation, for you pass an Elizabethan manor house, through two pleasant parks full of waders and birdlife,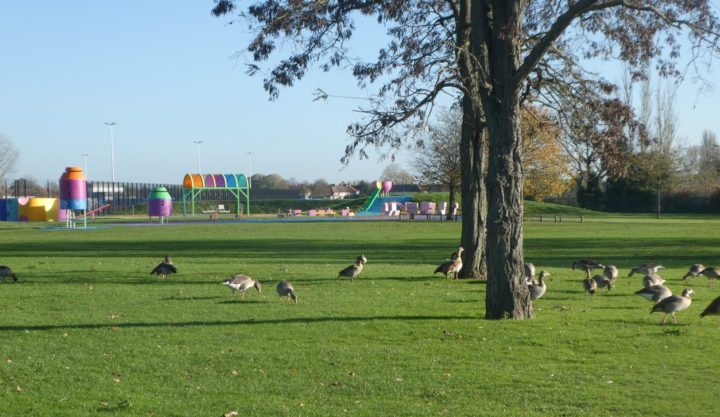 then the substantial Beam Valley Country Park before reaching Rainham or – on the new northward link – RAF Hornchurch Country Park. This is Spin-off 1-2-3, which runs up the delightful Ingrebourne Valley here, through Upminster, and eventually up to Harlow. I took it as far as Harold Hill (Zone 6 boundary station) where the Elizabeth Line took me all the way to Tottenham Court Road.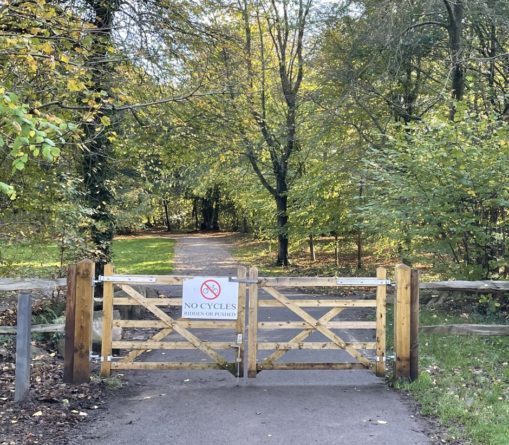 A brief footnote on the step (or pedal) back: in an early November ride on Arc 9 through Windsor Great Park, to catch the best of the autumnal colours, I was shocked to discover cycles have been comprehensively banned from making the circuit of Virginia Water, aka Spoke 7a. Not just No Cycling notices, but a gate carrying the strange device "NO CYCLES. RIDDEN OR PUSHED." Hey ho. More investigation needed, but for now the Spoke is Suspended.
© Martin Nelson 25th November 2022