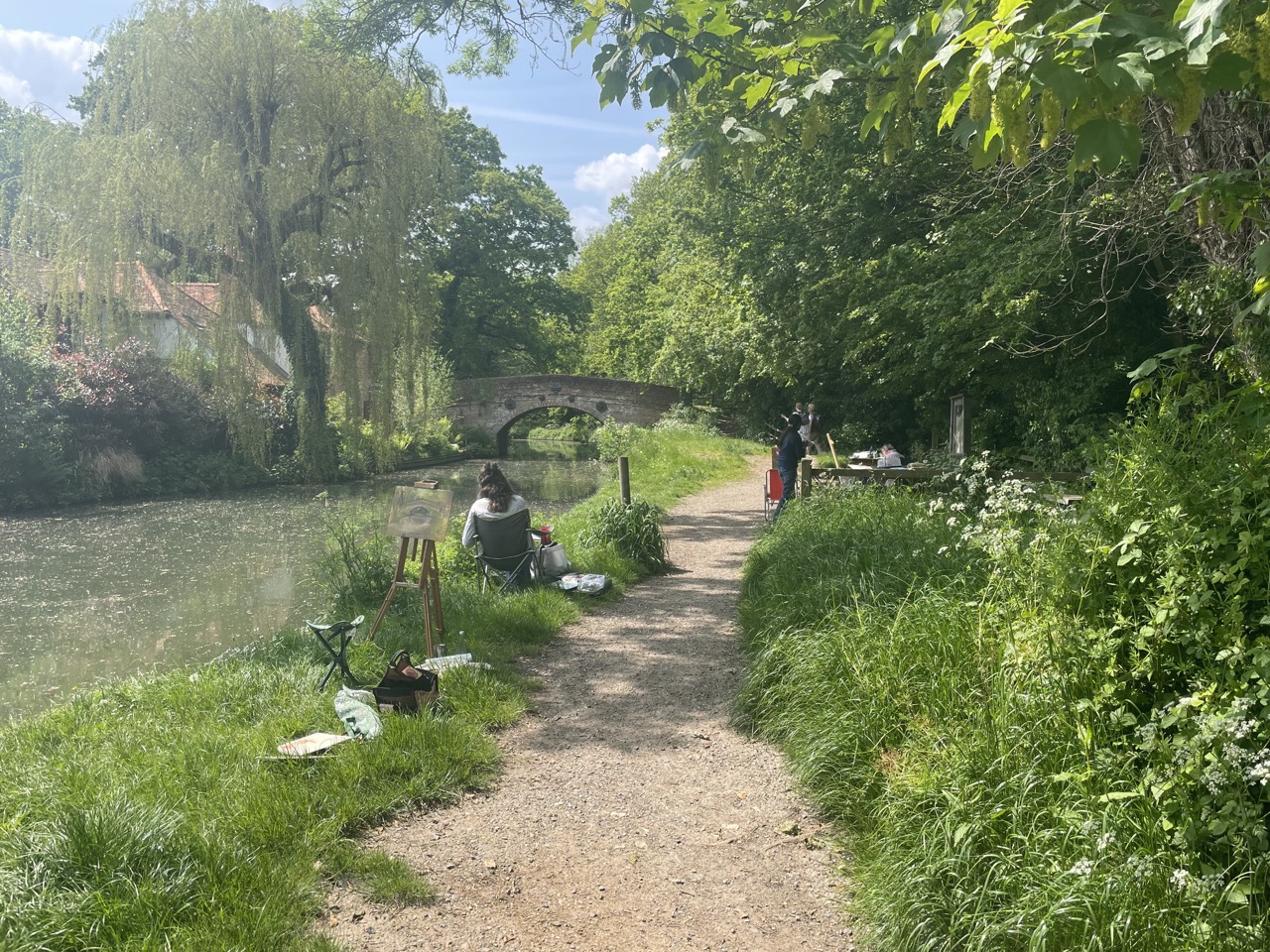 I have been checking the state of Cycle Orbital this spring, concentrating on those routes unvisited for a while. A few had not been checked since pre-Covid times, Spinoffs in particular. The conclusion: ride conditions are mostly good or even improved, particularly offroad, but potholes flourish, pubs are closing – and at Redhill, NCN 21 was all but impassable due to a giant puddle. Here's a review of half the spinoffs.
1 Hertford to Stansted. Only discovered in January 2022, a ride in this bluebell season confirmed this is a cracker: the largely offroad section through the Hertford suburb of Bengeo and along the north bank of the Lea is charming, Ware a fine town to cross, then after a brief ascent and descent there is the 2 mile section of railtrack that is open access but not a dedicated public path – a real find! But the highlight is the bridleway through Mill and Side Hill woods before Much Hadham. Gorgeous! After Little Hadham the lanes to Stansted make for very pleasant peaceful riding.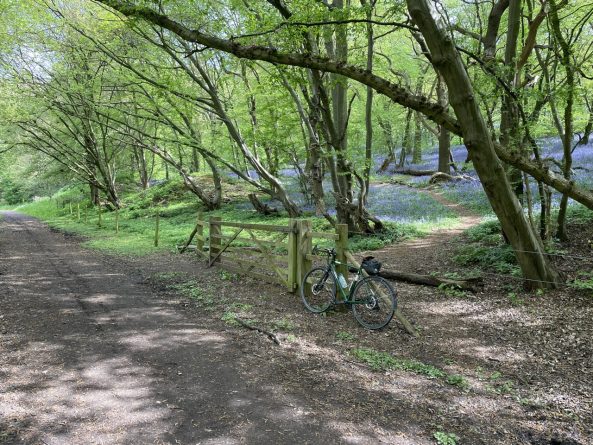 2 Enfield to Brentwood. Actually ridden in reverse, and taking in the two Romford links that link up Havering and Hainault Country Parks. Truly unknown Essex, this. Hainault has just acquired a Woodland Trust visitor centre and an excellent cafe-in-a-barn.
3 and 4. Thames estuary, north and south. My favourites, these are vulnerable rides through forbidding entrepot industry, but with stunning vistas and birdwatching opportunities. Serious issues of access remain at Swanscombe, and porterages are needed on both banks. I rode both rides by taking the ferry from Gravesend to Tilbury Ocean Terminal, where there is a touching Windrush installation. They are quirky rides but the rewards are unique – not least the Great Wall of Thurrock: over a mile of amazing graffiti!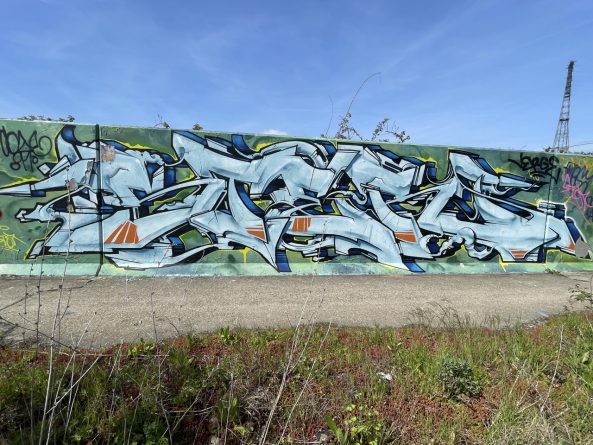 5 The Kentish Weald. The Big One*, this hilly and extensive loop into prime English countryside. I've only reviewed the newly added Ide Hill to Oxted Greensand Link which features  three National Trust properties, passing (literally) through Emmetts Gardens – a lesser-known treat between Chartwell and Knole.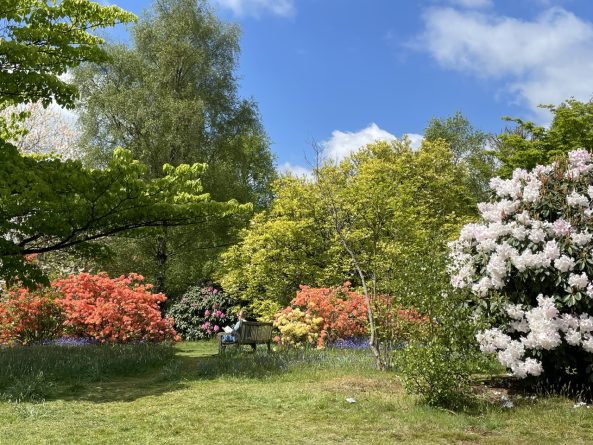 6 Croydon to Gatwick. It doesn't sound enticing, but this ride on NCN 20 and 21, apart from traverses of Redhill and Horley and despite the proximity of M25, M23 and Brighton mainline, is almost bucolic, and largely offroad. BUT: last week's ride was almost scuppered by an impassable puddle-lake in the section of NCN21 before Redhill, caught between the boggy Moors Nature Reserve and Patteson Court landfill. There is a porterage diversion available, but I dissuaded a family with a buggy to attempt it. A new duckboard walkway looks like the only solution.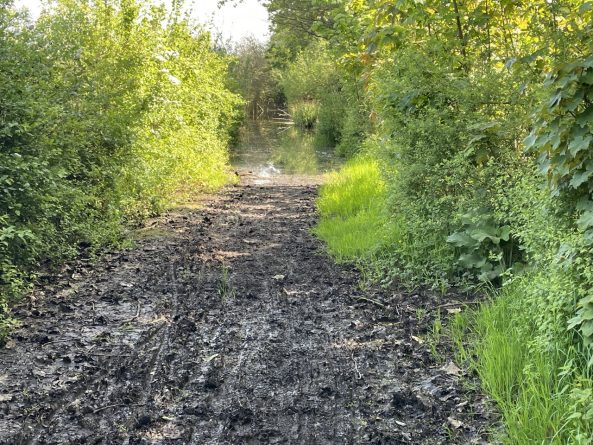 8 Basingstoke Canal. The commercially disastrous canal is a triumphant leisure and nature resource. The ride originally terminated at Mytchett canal centre after 8 miles, then extended to Fleet, another 8 miles on. That recce confirmed much of the going was good, despite warnings – but the full 33 miles there and back was tiring on a road bike. Undeterred, a few days ago I continued westward to reach a new terminus point at Winchfield. I had chats with a kayaker and a paddleboarder as we drank in the view being recorded by a sketch club. The kayaker had seen many kingfishers and grey wagtail on his journey; I only caught the latter. But inspiration had struck en route; rather than return by canal or train to Woking, I recce'd a road route back that shadows the canal – apart from its loops to the south – making a 36 mile* round trip that keep your fillings in place, your bottom and hands unruffled.
* So Spin-off 8 trumps 5 for distance now – but not for elevation gained and exertion. However, the next review will announce an even longer spin-off…
© Martin Nelson. 22nd May 2023