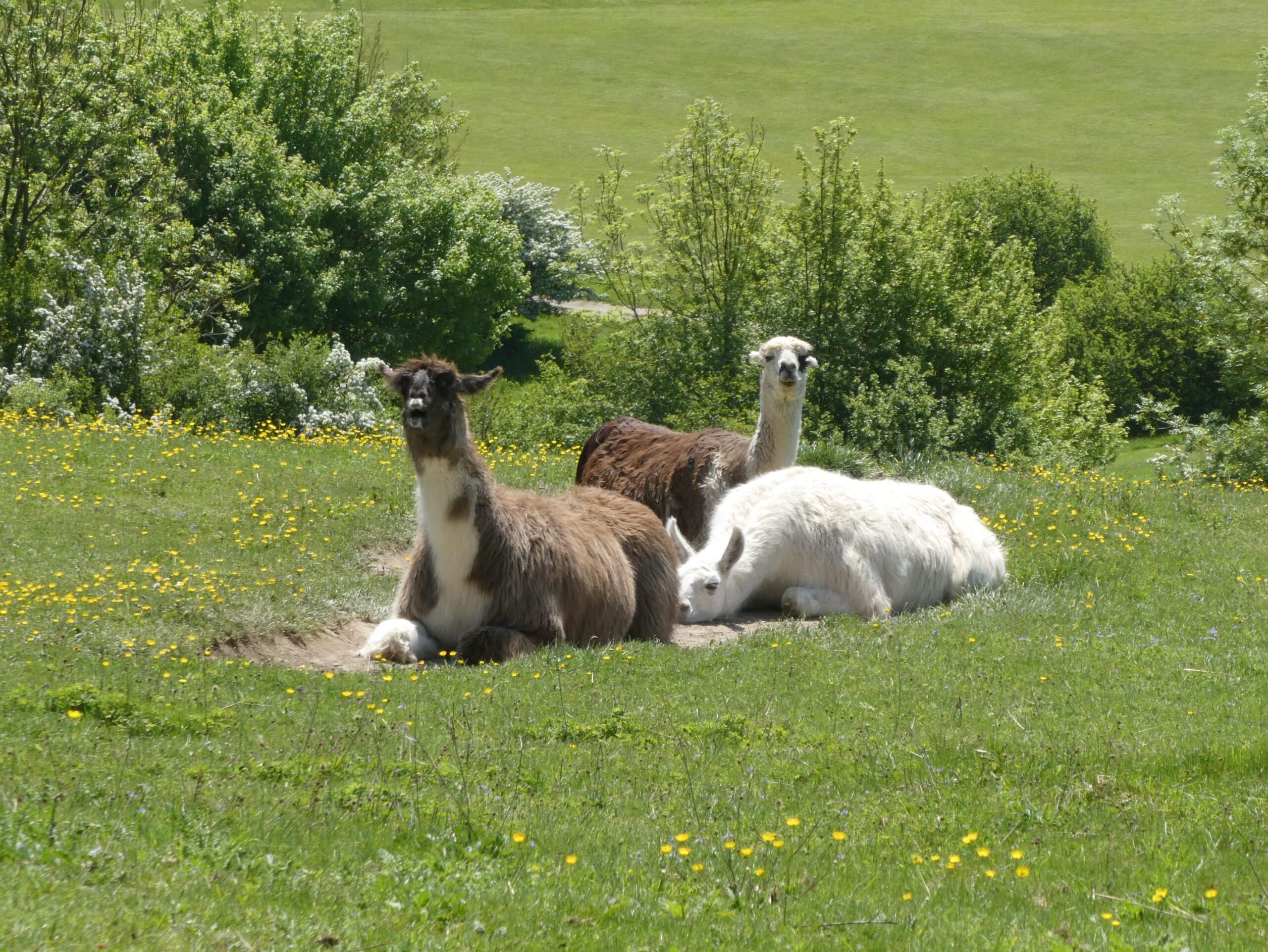 A mid-May ride from Hayes to Gatwick may sound unpromising, but the surprises en route are not confined to Andean mammals – which are in any case becoming commonplace. Despite ending in the Arrivals Hall of South Terminal, and riding through Redhill, this is one of the most rural and delightful of trips.
The first miles are on Spoke Link 2-3, Hayes to Woldingham, which is a playful exchange between quiet lanes and offroad sections, rising steadily until here, a descent into the Halilloo Valley, attended by llamas (the larger ones with banana-shaped ears; alpaca are cuter and don't spit).
After this the 2-3 link joins Spoke 3 for a luxurious climb to the lip of the Downs through Marden Park on a private road through a private school. Further highlights are the descent from Gravelly Hill (viewpoint) on a drove road, round Greensand quarries, and more superb offroad riding east of the Brighton mainline (Sustrans  NCN22) and thence to the airport.
On this ride it was not the llamas that astonished me most, but on the outskirts of Horley encountering a rider passing on a penny farthing! I managed to get a shot of his receding progress.
With most of the 750 miles of route rechecked and found to be in a healthy state, my C25 rides are becoming less frequent. And as this photo library is becoming quite comprehensive, so Pic of the Week will become Monthly.