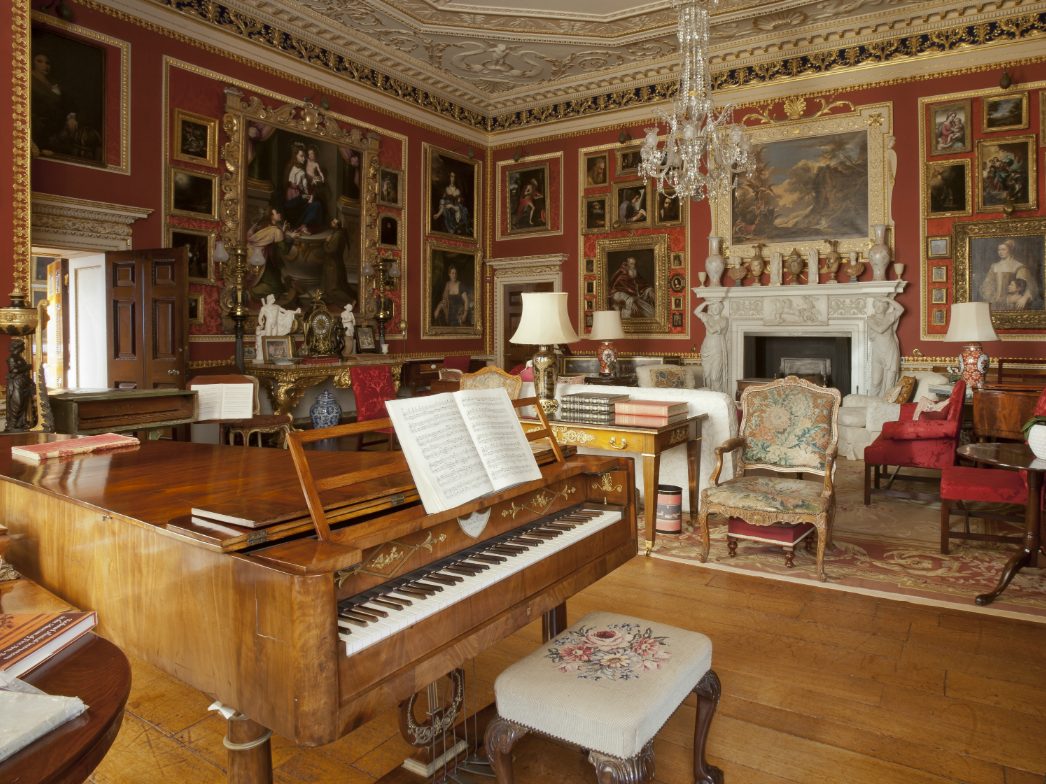 No longer a man-on-a-mission (the recce of the C25 involved well over 2000 miles of pedalling), now there is more opportunity to check out places to visit en route. Hatchlands (National Trust) was a revelation, and I urge any classical music or art lover cyclists to brake hard after the descent from Shere to Clandon.
If cycling clockwise on Arc 8, turn right here for Hatchlands, left for Clandon Park, also NT, which was gutted by fire in 2015 and is in process of reconstruction. One for architectural fans therefore.
Hatchlands is a privately occupied property, with limited opening in the afternoons, so check house opening times . The art collection is exceptional (that same week I visited the Prado in Madrid; the experience was not dimmed by the comparison) – but the collection of musical instruments is unique, being Alec Cobbe's collection of keyboard instruments, many associated with famous composers including JC Bach, Chopin and Elgar. It is Europe's largest.
The parkland is lovely, and would make a great coffee or picnic stop on your ride, but the house a revelation; one of those hidden gems which enrich and expand historic and aesthetic perspectives.