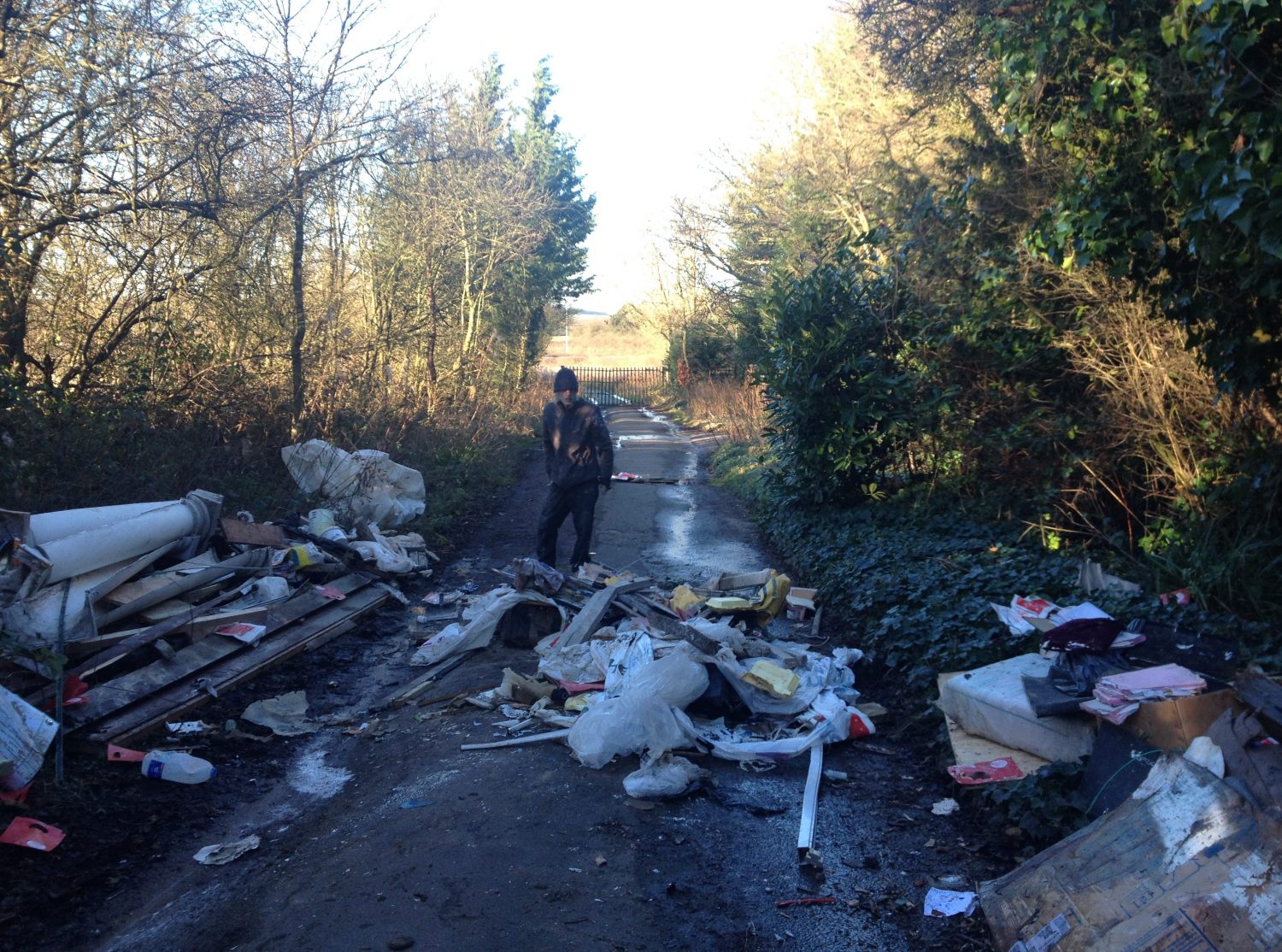 Flytipping has been rightly receiving attention and condemnation lately; it is a particular scourge on lanes close to the M25, and this is just the worst example of many jarring eyesores and obstacles I have encountered on my exploratory rides.
On this occasion, on NCN12 and Spoke 12 near South Mimms services, the occupant of the house whose driveway is visible on the right was cut off for the whole day while waiting for council assistance to clear this execrable pile. I stopped to help clear the road so that she could escape before nightfall, and had a pair of trainers written off by gloss paint for my pains.
I returned a couple of weeks later to check on progress; the roadway was clear, but the flytipped dump was still there on either verge. It is an expensive problem, easily marginalised, and in this case repeated calls to the police and council were rebuffed – even though a property's access had been cut.
Other examples from my rides: oncoming cyclists shouting a warning on the Pilgrim's Way near Westerham that the road had been blocked by flytipping; almost exactly above, on the North Downs at Brasted Hill, the viewpoint marred by a burnt out car wreck; and passing under the M1 between Potter's Crouch and Bedmond, becoming aware of black shapes amid the verge-side vegetation, revealed as hundreds of truck tyres.
On that occasion there was a warning sign and a number to call so I notified St Alban's Council. I urge you to do the same whenever and wherever you encounter flytipping.