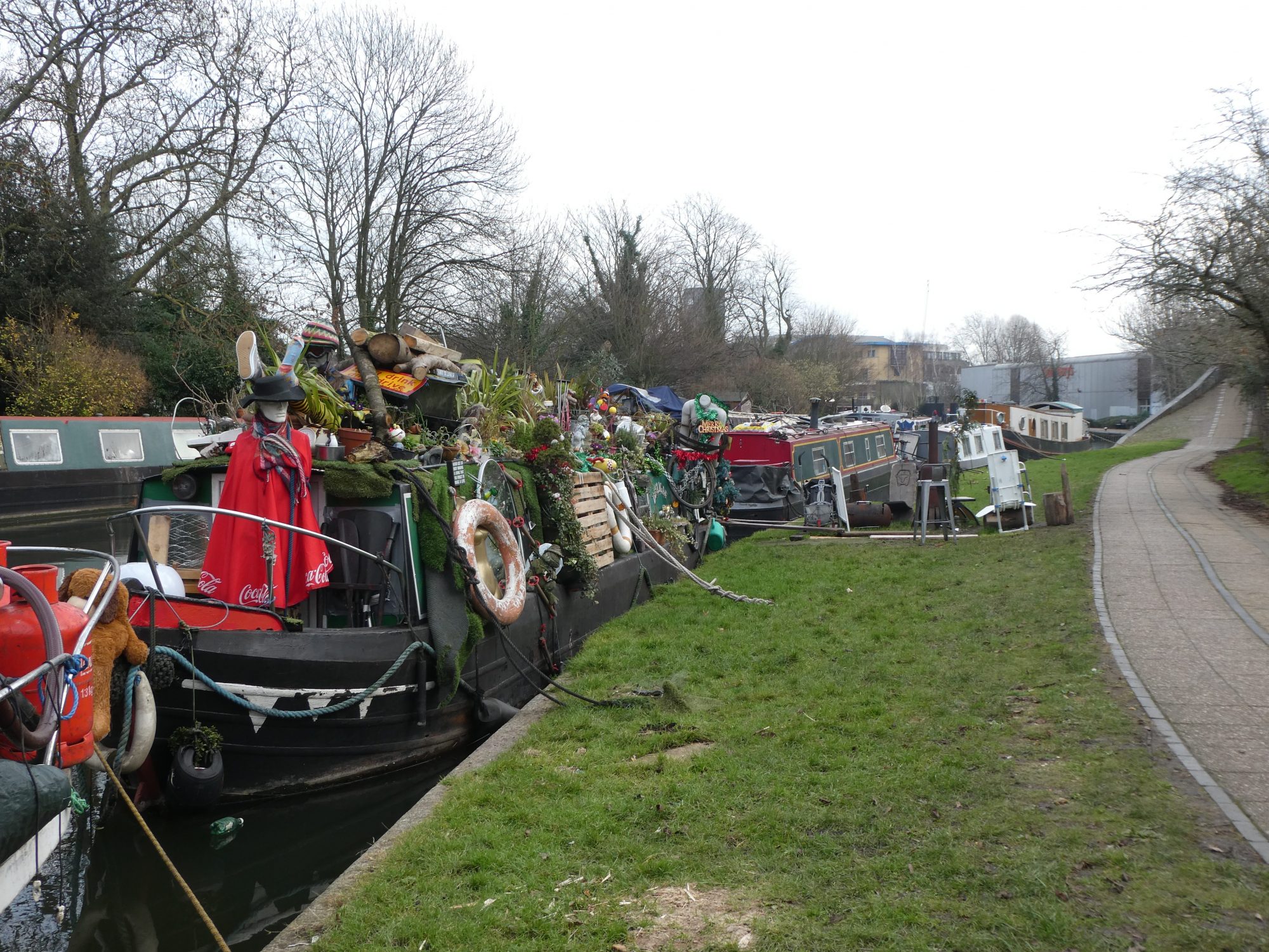 The C25 can be accessed from Central London without rail assistance, but still maintaining the recreational brief. The Quietway system is being established, and there are two blue-green corridors to take you westward largely traffic-free – the Thames (NCN 4) and the Grand Union Canal.
On this day I was only going as far as the Wembley IKEA, but the previous week had ridden the Grand Union as far as Northolt, discovering in the process that there have been substantial improvements to the towpath, ongoing. This shot shows the widened improved towpath at Kensal Green cemetery (as well as the eccentric barge). What a great ride it is – from Little Venice in Paddington, 12 miles of steady but relaxed pedalling, not even interrupted by locks, and accompanied throughout by birdlife and waterside activity: rure in urbs.
There are only 3 cycle bays at IKEA, so the cyclist is not expected or welcomed, but that's the way I go – unless the flatpack is prohibitively large to bring back, even rail-assisted. The Grand Union Canal took me most of the way home, with a short connecting ride south to Harlesden past the spectacular Neasden temple.
I had tried out Quietway 3 on the way for a contrast, bowling along Chatsworth Road and through the cycle-permeable barrier at Willesden Green; not as rewarding a run as the canal, but properly quiet and relaxed riding; it's a pity that the extension road past Dollis Hill tube, Chapter Road, is a rat-run. For now.