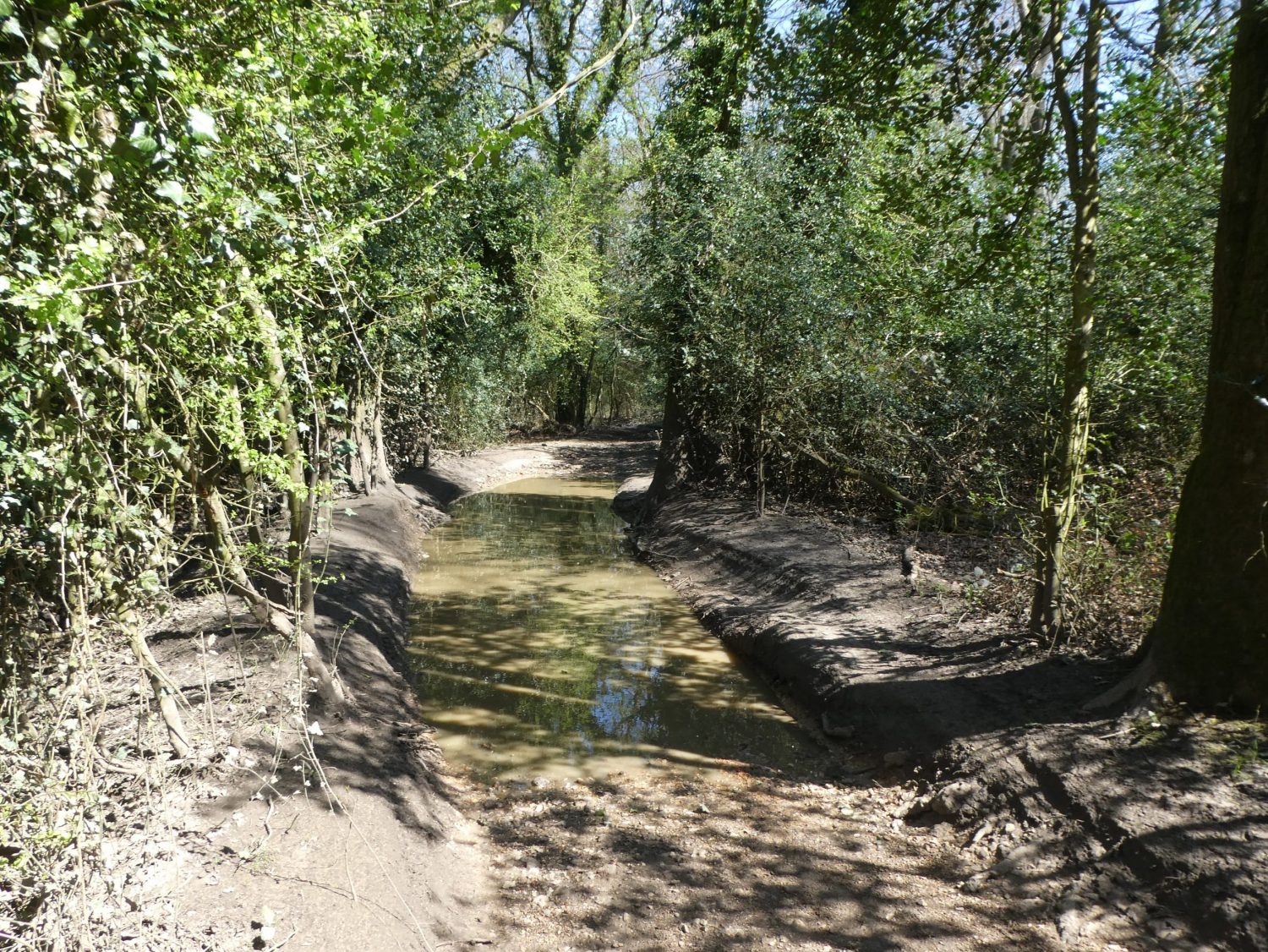 Later that day: from Clandon I climbed the hill to the North Downs Way, and checked the condition of the old drove road from Hollister Farm to Ranmore Common through forested Netley Heath. This is the C25 at its most remote by far – a precious stretch, so I was anxious to see if riding conditions were adequate after a very wet, cold early spring.
This is actively forested country, and fortunately the landowners maintain open access while discouraging moto-cross biking with the installation of low steel gates. Nevertheless I have encountered deeply rutted tracks after logging activity – and there was indeed a short section of giant tyre tracks to negotiate. But the ride overall is in excellent condition (the western section is metalled, by the way) – until the 500m section east of  White Down Road, which was and still is degraded largely from, I fancy, motor bikes. This is more than a puddle (so much more than a puddle, as Rowan Atkinson would say if he were a puddle salesman), and I fancy it will outlive a major drought. I was swallowed up and half submerged in it. And it is inescapable too, so reluctantly I have redrawn the GPS mapping to avoid it, making the short detour on Ranmore Common and White Down roads.
And on. Down to the Mole Gap, skirting Box Hill and up Headley Lane, over Ashstead and Epsom Commons, through the Epsom Cluster (qv), ending eventually at Chessington South. The hillsides in particular were looking just stunning, clad in new greens interspersed with dark box and silvery naked boughs. A wonderful and productive counter-clockwise ride.