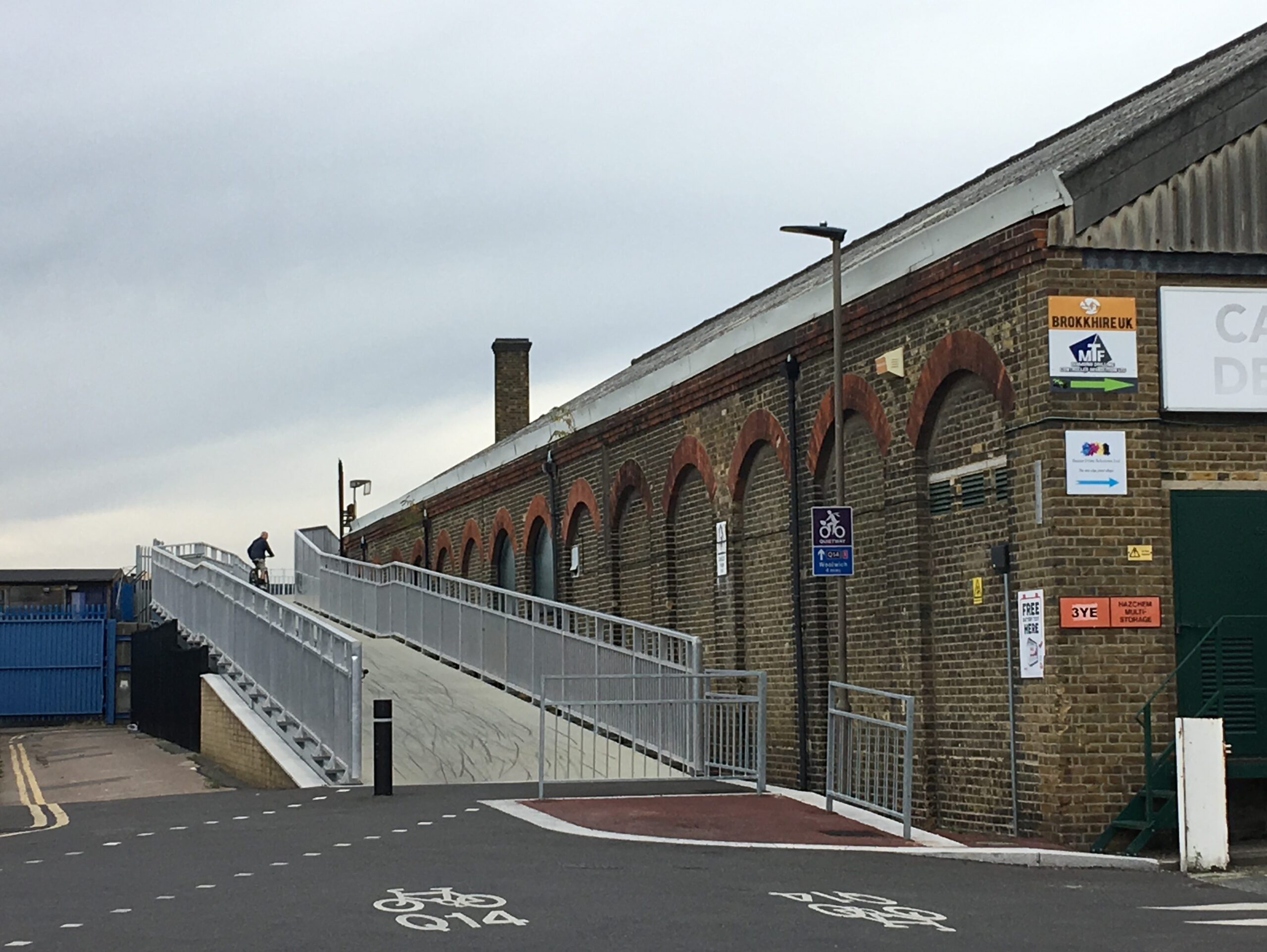 Project C25 has taken a back seat in 2019, though I have been checking on the condition of the routes, finding to my relief minor improvements in many places, and little evidence of degradation and thankfully no disrupted or closed paths. For instance, yesterday I learned that downstream of the Thames Barrier "the missing link" had been installed. This was from a local cyclist whom I met while cycling NCN4 from Rotherhithe to Greenwich.
He was referring to a section where the Thames Path and NCN 1 are denied the riverfront and have had to divert onto the busy A206 for half a mile. So today I took myself off to check. Indeed some real infrastructure improvements has allowed them to remain offroad for half a mile east of the barrier, notably this ramped access back to the riverside. Furthermore, the route has been subsumed into the new Quietway system.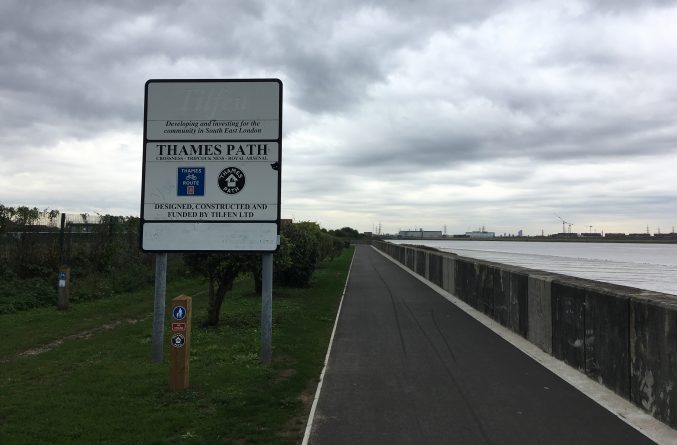 Continuing on beyond Woolwich on Arc 3, I knew that the gravel path around Tripcock Ness had been upgraded, but it was a delight to discover the prime and wide surface continues to Crossness Pumping Station – one of the highlight destinations of the whole C25 system. That was all I had time for, so after riding through Crossness nature reserve to Belvedere station I was soon back at Charing Cross.
It is a pleasure to confirm that the splendid ride from Greenwich to Crossness – C25 Arcs 2B and 3 / NCN 1 / Quietway Q14 – is now mostly gold standard off road cycling. Another example of a recently upgraded surface of a prime section of C25 is the Cole Green Way from Welwyn to Hertford (Arc 12 merged / NCN 61).