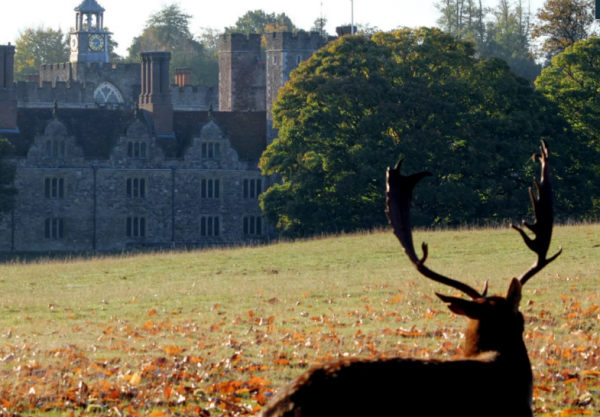 To conclude final checks of the C25, I have ridden the twelve Spinoffs. Minor revisions have resulted, but this, the longest and hilliest ride has been extended to include a neglected southeastern sector, which adds magnificent Knowle to the system.
At 34 miles and almost 3000ft of ascent, this is by a margin the longest and most strenuous spinoff, but it is served by numerous intermediate stations, so it can be tackled in shorter sections. And its great glory is some of the most beautiful countryside in southern England – plus the fact that it directly connects five historic houses: Knowle (NT), Penshurst, Chiddingstone, Hever and Chartwell (NT).
Being an arc there is no fixed destination, except that to the south it brings a very special largely offroad section, from Penshurst to Hever, into the C25 family. The final westernmost mile needs attention to confirm its cycleway status, and this is top of my C25 improvement wishlist. When complete, the five-mile route will connect three important tourist destinations along the charming Eden valley.