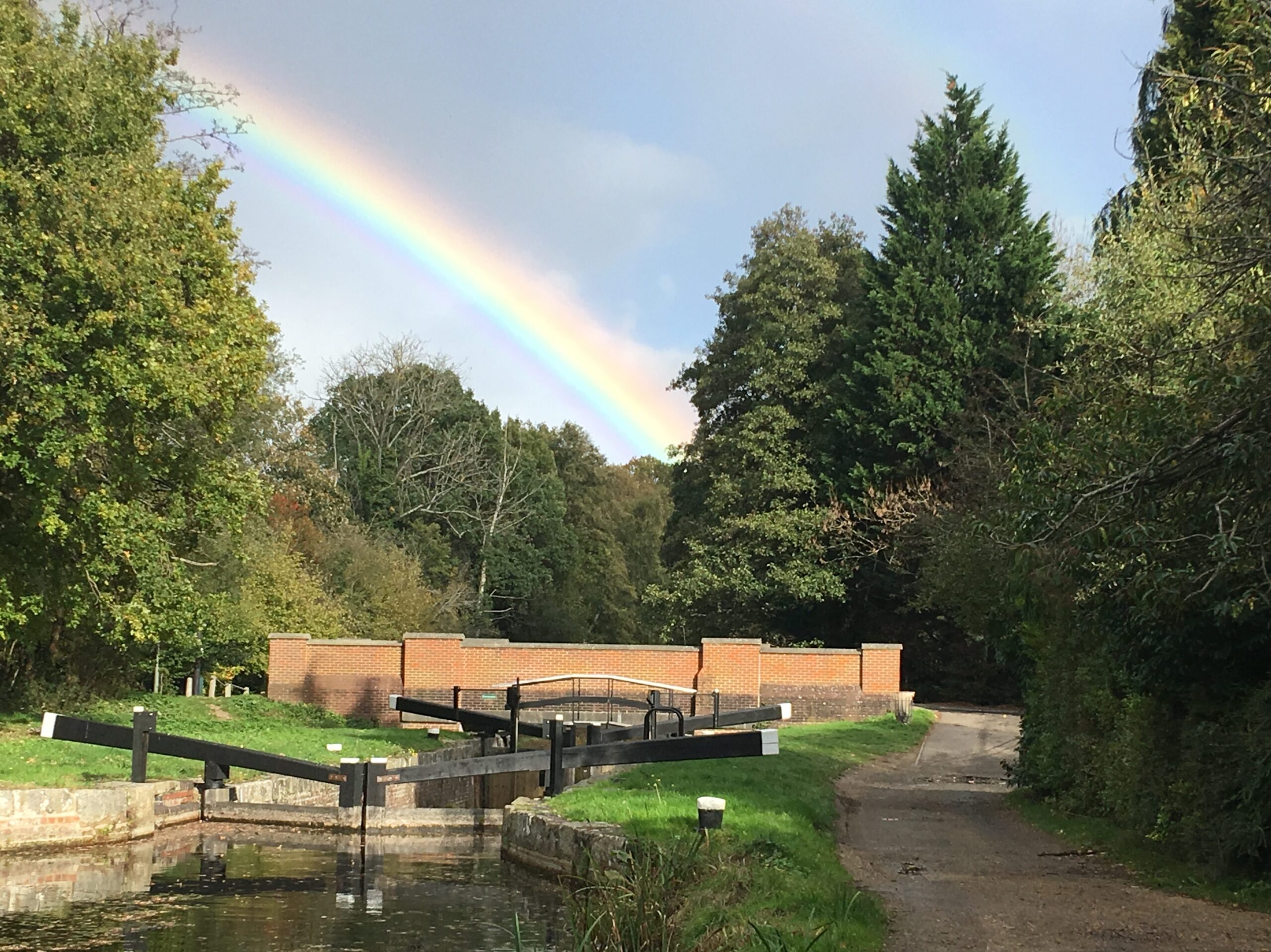 To conclude final checks of the C25, I have ridden the twelve Spinoffs. Here on the singular Basingstoke Canal, the route ended after 8 miles at Mytchett canal centre. I had been told that the towpath ride deteriorated markedly thereafter, but on the contrary, today's ride confirmed that, having crossed the Blackwater River aqueduct, the towpath is largely broad and well surfaced all the way to Fleet. So the spinoff has doubled in length; another major revision.
I began the ride from Brookwood station, and found myself accessing the canal via Brookwood cemetery, once the world's largest, which has an intriguing history. Did you know that in the early railway era the London Necropolis Company ran its own trains from termini at Brookwood and Westminster Bridge?
The canal itself is independently maintained, and I passed groups hedging, ditching and burning cleared vegetation alongside the flight of locks that rise to the eponymous Deepcut cutting. Several short sections had been "de-watered" (sic: the term the canal workers used), due to lock gate damage and water shortage following the hot dry summer.
The ride had been accompanied by active skies, but as I returned to Woking, sharp showers started to crowd in, with accompanying rainbows. I was lucky to avoid a soaking – luckier still to chase a noisy kingfisher (the canal's emblem) for at least a mile, its brilliant scalloping flight preceding me from perch to perch until the tree canopy thinned enough for it to loop back safely to its patch.