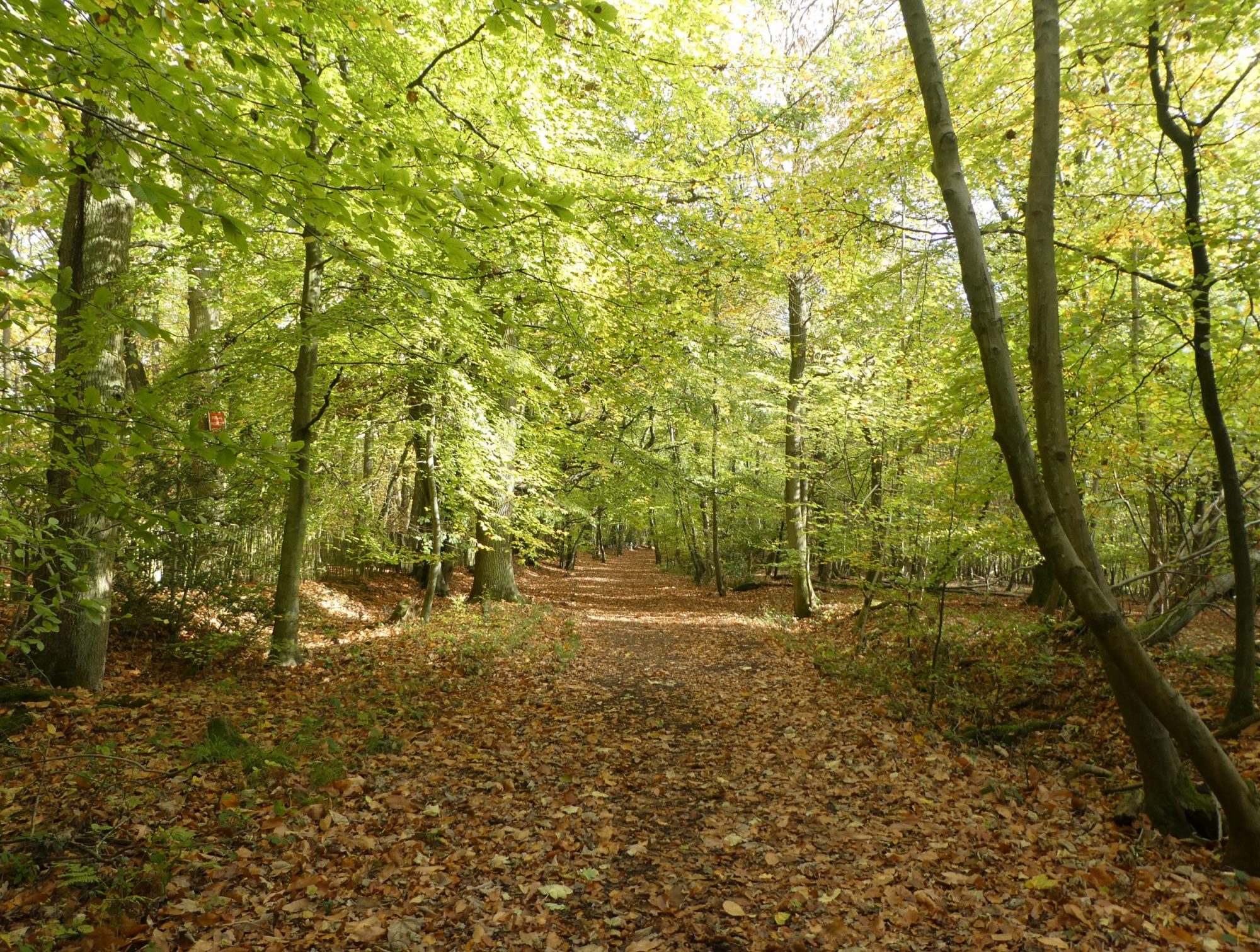 To conclude final checks of the C25, I have ridden the twelve Spinoffs. This is the Thames valley NCN4 route to Reading, largely flat of course, but here at leafy Bowsey Hill the spinoff concludes in a short but quite rigorous offroad climb. There is a choice after the descent to Crazies Hill; south to Twyford on NCN4, west to Henley, northwest to Hambledon Lock. Great destinations all – or staging posts on into the Thames valley and Chiltern Hills.
In other words this Spinoff is not an endpoint (unless the Horns pub or Velolife cafe beckons), but rather a convenient collecting rendezvous/departure point for NCN and other attractive cycle routes out into southern Britain – in this case, Oxfordshire and Berkshire.
Riding into London, the C25 diverts from NCN4 at Cox Green, as there is a quiet southern bypass of Maidenhead using the truncated Ockwells Manor Road and a ramped footbridge over the M404. The spinoff joins the C25 at the Olympic rowing course at Eton Dorney.