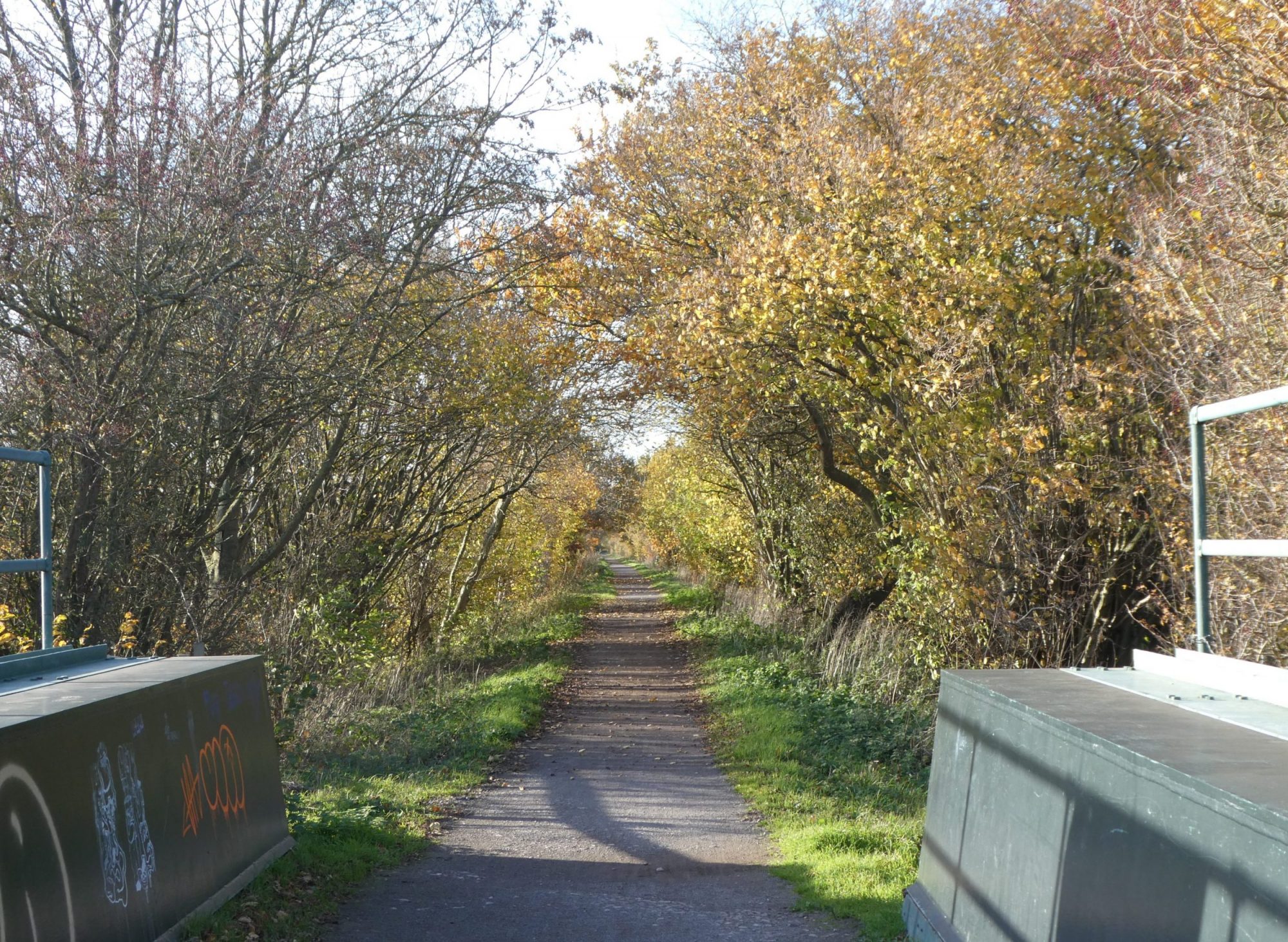 To conclude final checks of the C25, I have ridden the twelve Spinoffs. The climb to Pink Hill (235m) is up the beautifully graded and picturesque Bryant's Bottom, followed by an exhilarating descent to Princes Risborough and concluding here just beyond the charming hamlet of Horsenden, where the Phoenix Trail takes over.
I cycle this lovely ride quite regularly to Oxford. It is not direct, but Amersham gives a flying start out of the metropolis, and there is literally no riding on a main road. The Phoenix Trail provides a haven of five straight miles on railway trackbed to Thame at the heart of this journey, but the pleasures are not confined to it; spinoff 10 through the Chilterns to the east, and lovely villages and Waterperry Gardens in the River Thame valley to the west.
On this occasion, Bryants Bottom road was closed to motor traffic through Monkton Wood, so for some time I rode in silence on an undisturbed carpet of fallen larch needles and beech leaves – a bonus!