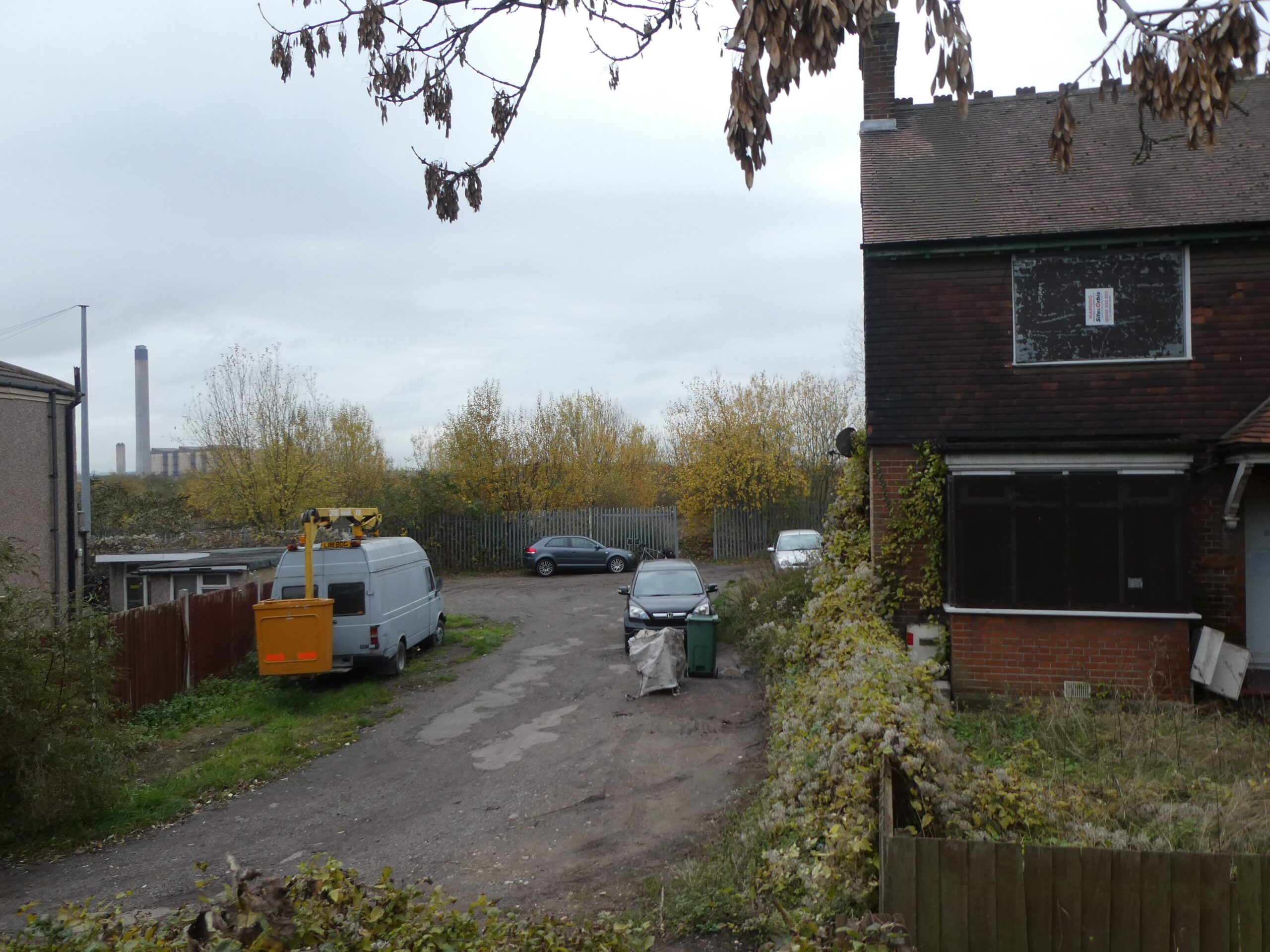 It starts so well. Straight off the train at Rainham (20 minutes from Fenchurch St) you can take a coffee at Rainham Hall (NT) before setting off on five miles of prime offroad cycling – and superb birdwatching – along the Thames to the RSPB centre at Purfleet. Thereafter, in order to reach the destination of Tilbury Fort, significant obstacles as well as fascinating discoveries lie ahead.
This forbidding view is opposite Purfleet station, and the gap in the fence marks the start of what for now has to be a variant ride of 3 miles beside the river, with no intermediate access, under the Dartford Crossing bridge. It gets better – a lot better – once under the bridge, but be warned the track involves porterages over pipelines and under ferry terminal ramps, though the birdlife and river views continue to be a comfort on your lonely journey.
The final miles is why I hope Sustrans, RSPB and Thurrock Council will join to help improve access and open up this remarkable route, for east of the Dartford Crossing is a long section of sea defence wall with a broad footing for relaxed cycling. That wall, astonishingly, is covered in OVER A MILE OF UNINTERRUPTED GRAFFITI ART. And only you and a few seabirds there to enjoy it.
After that, another surreal treat, and the subject of an earlier post: St Clements West Thurrock, the church in the soap factory! The official Spinoff 3 joins at this point, for the estuarine path continues with more porterages and then joins a broader seafront journey to Grays.
There is another reason why this variant needs to be established; the hinterland of Thurrock is awash with heavy goods traffic, with almost no cycle provision. The only respite for the "official" spinoff therefore is a detour through the creative hub at High Hill Park, which houses the Royal Opera's production facilities. By the way, Thurrock has defeated Sustrans for now as well, as NCN 13 to Southend starts and stops intermittently throughout this ride.
The fascination of the C25 project taken as a whole is that, whilst it seeks out the peaceful scenic and rural where possible, there is much grit with the smooth, no more apparent than here (and on the opposite bank) down the Thames estuary.