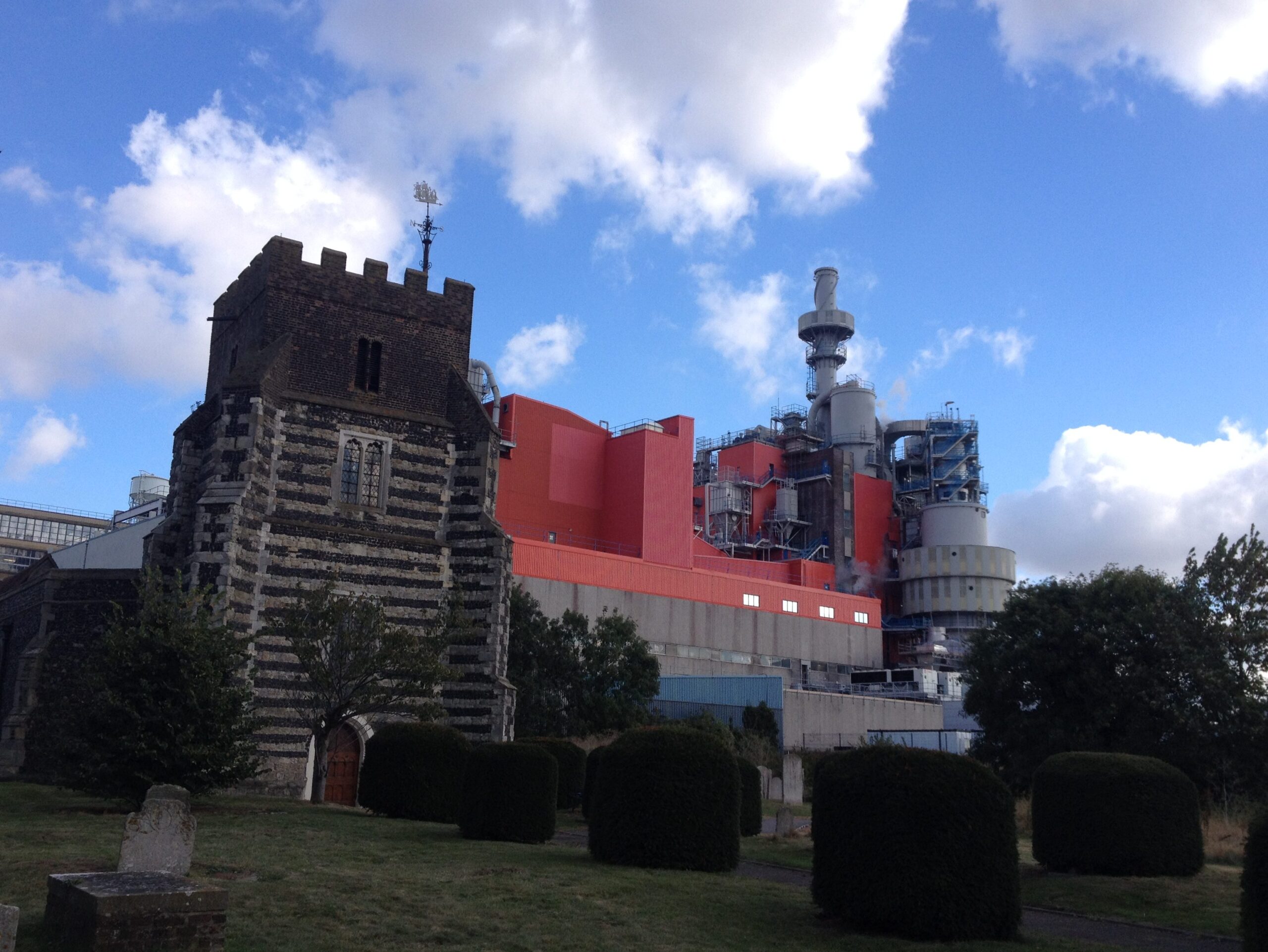 Spinoffs 3 and 4, on either side of the Thames estuary, are the most industrial, unusual and, in places, intimidating of all the C25 rides. On this day I managed to explore both banks, by taking the small ferry from Gravesend to Tilbury.
St Clement's Church West Thurrock was the startling discovery towards the end of the ride, for it stands isolated just back from the riverside and surrounded by Proctor and Gamble's soap factory. A Saxon foundation, the church fell into disrepair once the parish had all but disappeared to industry and empty foreshore, but Proctor and Gamble took over responsibility for its upkeep in 1987. You will know it as the setting for the Funeral in Four Weddings and a Funeral.
As to the rest of the ride that day: I began by trying to optimise the route from Dartford to Gravesend, which had been recce'd the day before, throwing up a mixture of excellent and poor riding conditions. Sure enough, this time I navigated a better route through the Swanscombe peninsular and Botany Marsh nature reserve.
Once in Gravesend, rather than returning on the Kent shore, this time I took the ferry to Tilbury, from where I plotted the full extent of Spinoff 3 for the first time. First I cycled east, for Tilbury fort is an immense structure and a worthy Spinoff destination, but then made my way via Grays towards Rainham. The final miles from the Dartford Crossing through Rainham Marshes was already registered as a C25 highlight, but this was new territory, and as on the other bank, magnificent estuarine vistas made up for some tricky and/or dull navigation. And then St Clement's hove into view…
That was not the end of my discoveries on and planning of these spinoffs – but that will have to wait for another blog.