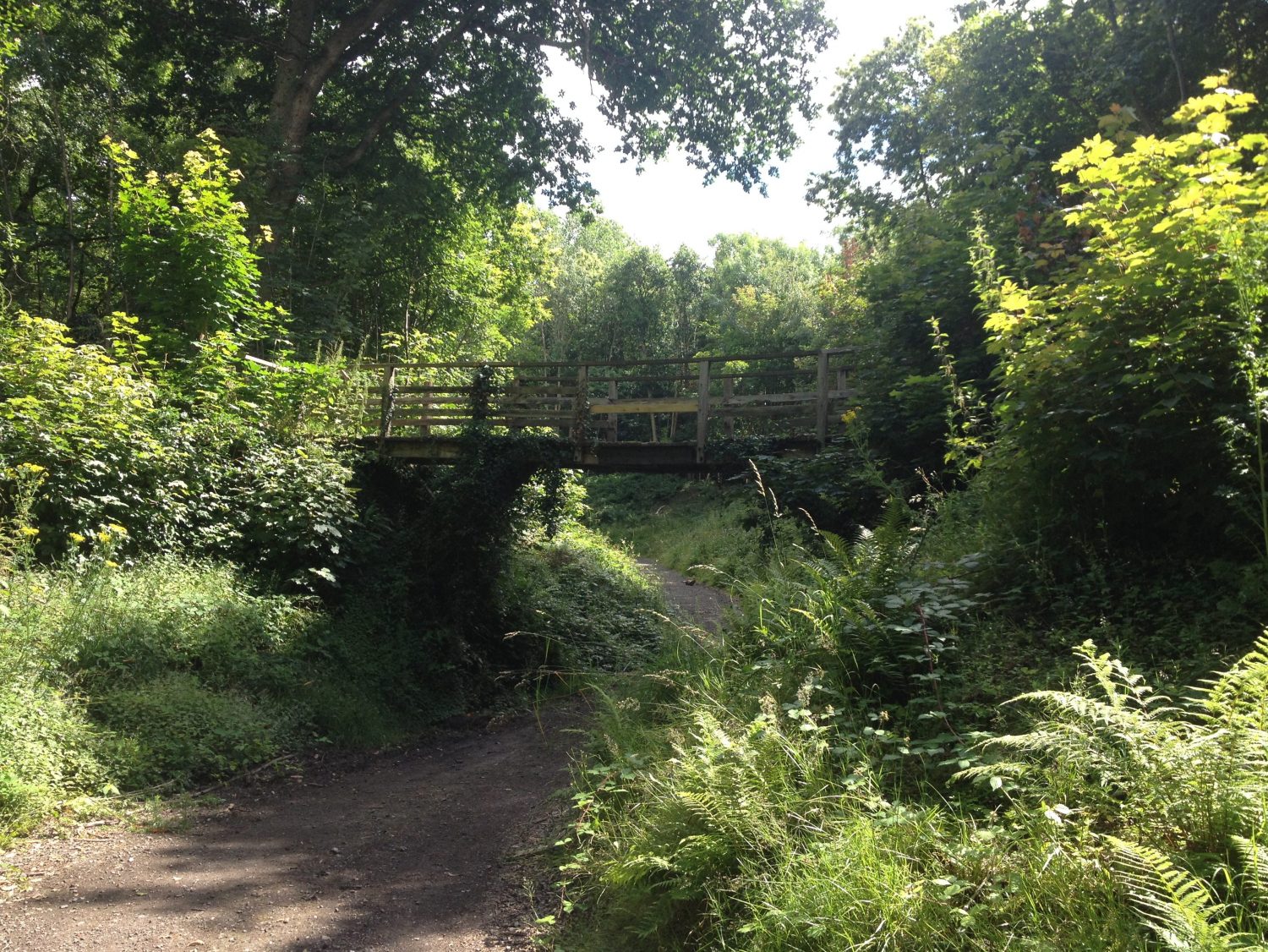 Bastille Day 2016 was the occasion for me to confirm the route of Spinoff 5 in a clockwise loop from Knockholt to Oxted. At thirty miles-plus with plentiful hills to negotiate it has its challenges, but the centrepiece of the ride is a largely offroad section from the River Medway near Tonbridge to Hever, connecting three plum tourist destinations: Penshurst Place, Chiddingstone Village and Hever Castle.
This is the only C25 route with a significant offroad section that could and should be upgraded – by extending and improving Regional Route 12 (Tonbridge to Penshurst Place) through to Edenbridge. Here at Hever is the other quaint rural "underpass" (see July 2 post: NCN 22 near Bramley). The difference is that here it is unadopted.
I have made a Wishlist of 18 improvements, mostly minor, that would improve the C25 experience: this is the most substantial, but its implementation would create a wonderful Eden Valley excursion, car-free, with stops at Place, Village and Castle.
There is lots of geology on this and the next two spinoffs, 6 and 7, by the way; after leaving the chalk North Downs you encounter a Gault Clay vale, then pass down canyons through the Upper Greensand ridge, climb big hills of Lower Greensand before the Jurassic Series rocks are exposed at the centre of the Wealden Anticline. If you were to cycle on south, the sequence would reverse as you pass over the South Downs on the way to the sea