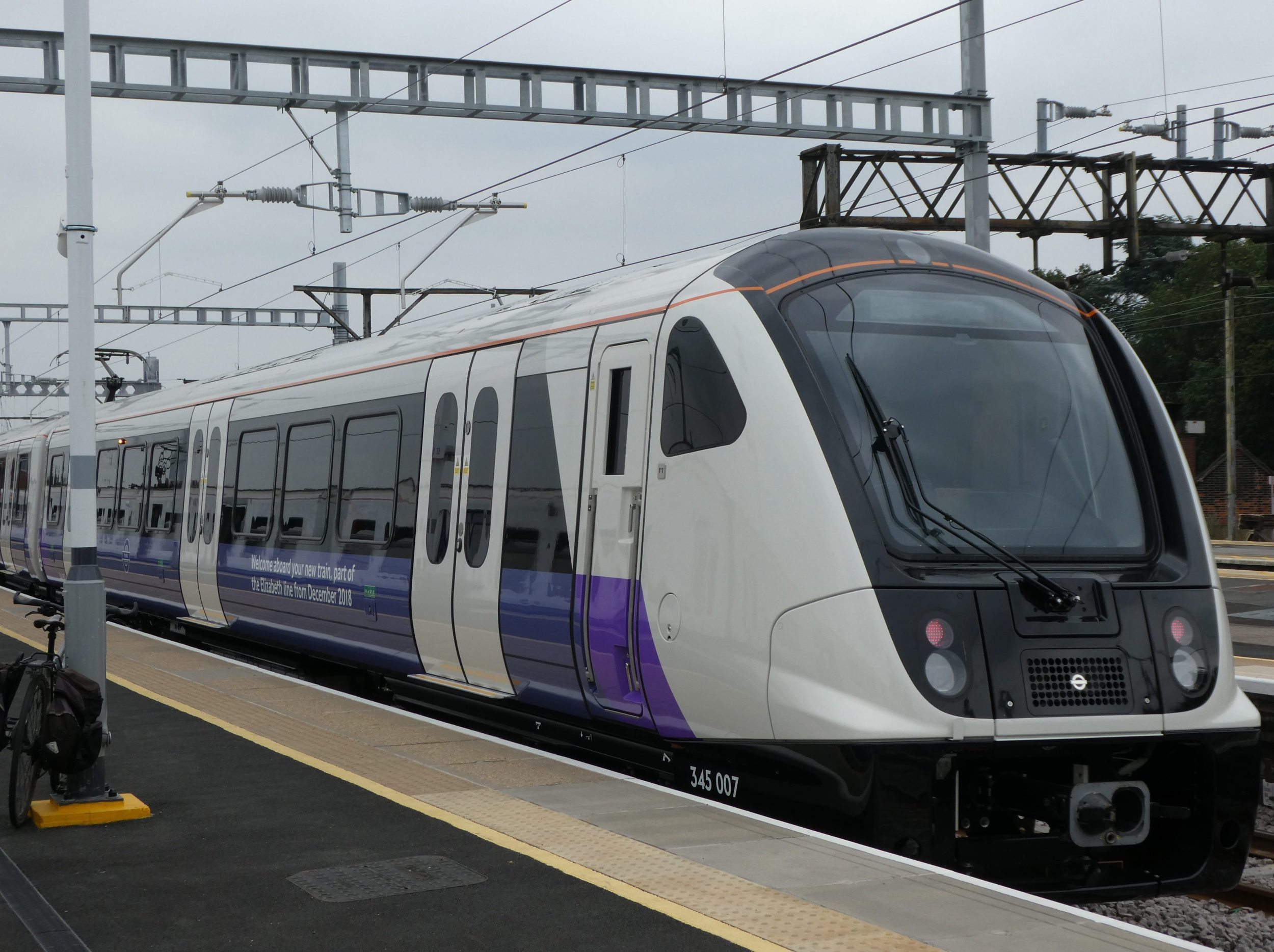 Since the C25 is based on the capital's rail infrastructure, here is a post for the train enthusiast. I had been told that an un-timetabled extra train was running on TfL Rail's Liverpool Street-Shenfield service, so I took myself off to investigate. There was nothing to announce it when I arrived so I queried a manager: "Just wait by platform 14 and it should arrive in a couple of minutes".
Sure enough this beautiful sleek and spanking new train slid in and took me, my bike and a few select passengers off to Shenfield. This is the rolling stock for the Elizabeth Line – which will be the rebranded new name for TfL Rail and its extension west to Maidenhead in 2018 once the Crossrail project is complete, and the train is being used to train the drivers and crew. It looks as though more rolling stock is about to enter the scheduled service.
In terms of C25 connectivity this will be a great leap forward, for Shenfield lies beyond the Oysterzone but Oyster cards are permitted on TfL services – hence its presence as the destination for Spinoff 2. Essex 1-2-3 Link is accessible from Harold Wood and the C25 Arc 2 crosses at Stratford, but then East Londoners can plan a trip in the west (Spoke 8 system from West Drayton, C25 Arc 9/10 at Taplow, Spinoff 9 at Maidenhead) and be there in minutes, and vice versa. I am assuming there will only be bike restrictions at peak times, and each carriage has two folding seat bays for disabled or bike provision, much like the Overground service.
Just out of shot on the platform is the MD of TfL Rail, Stephen Murphy. We had chatted on the journey, and he really liked the C25 concept. Another useful and enthusiastic contact had been made.