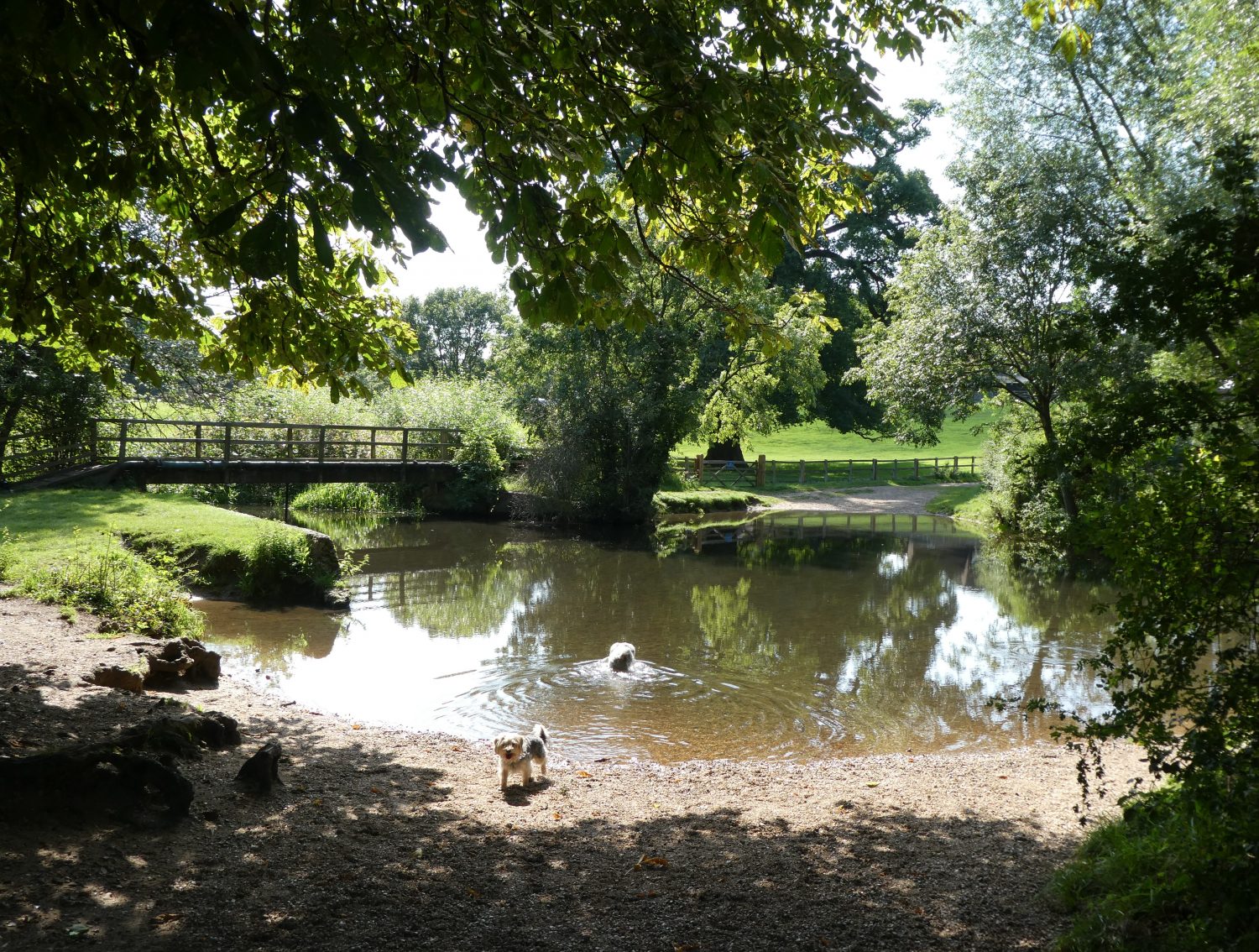 This was first ride after the 2017 summer break; a beautiful day to plot a sample ride – and to make of use of my new camera. I knew this ford over the Colne to be a special spot (scroll down the photo library to see the same scene in June 2016 recorded on my iPhone; a good shot, but not publication quality).
Prof George Coulouris (cyclist and open source mapping pioneer) has been keen for me to indicate some sample rides. This is a lovely 30 mile trip, unusually returning to the origin station, and uses Spoke 11W, Spoke 10N, Arc 11inner, Spoke 12 and Spoke 11E. The C25 app will cope with this seeming complexity; it is a simple circuit out from Elstree to Verulamium and back.
The first pleasure to note is another train-related point (see last post, Aug 3). Thameslink has lost its old stock, and the rather blandly liveried replacements are sleek 8-carriage walk-through units with air-con and multi-function indicator boards. A delight to travel on.
As for the ride itself, once out of Elstree-Borehamwood, it is a mixture of wide but quiet roads, ex-railway track and two offroad highlights: Aldenham to Bricket Wood and North Mymms to South Mimms (the spelling is correct). The latter byway is an extraordinary couple of miles, and I was torn which one to show. They both share a sense of profound peace – and yet this ford is exactly a mile E of the M1 and S of the M25. The same goes for the spot I have in mind on Spoke 11E; a mile E of M25 and W of A1(M). Precious places both, despite a background hum.
The destination, or far point, Verulamium Park, is also terrific with much to see and do. I had time to sample an excellent tea and homemade cake at the Inn on the Park. By the way I am still seeking beta- and pit-stop testers for the C25. Anyone out there fancy it?