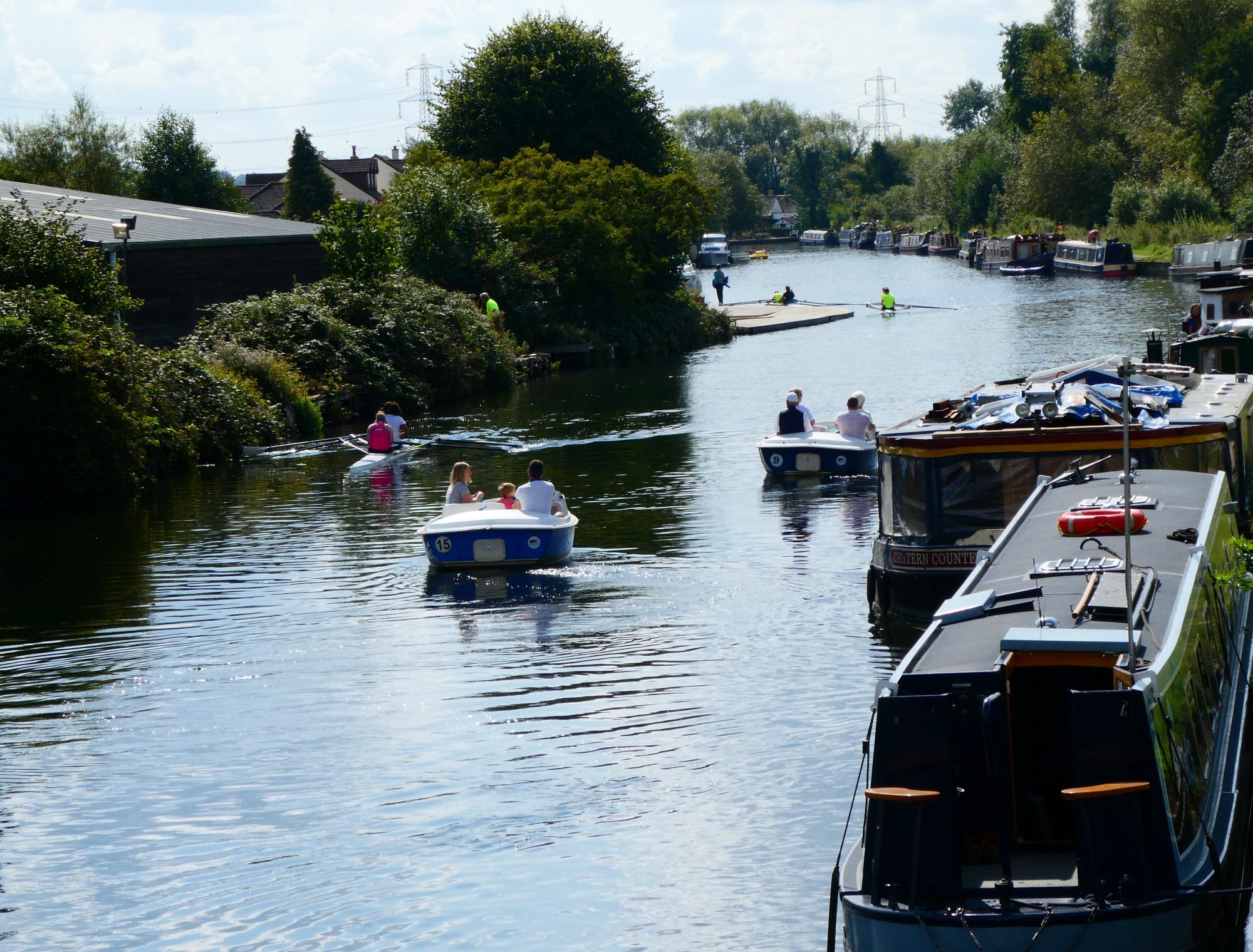 A performance of La Boheme for Opera Up Close in Bishop's Stortford gave me the opportunity to upgrade the photos of Arc 1B and Spinoff 1 by cycling from Cheshunt to Stortford. As it transpired more was achieved: Spinoff 1 followed NCN1 East from Roydon through Harlow New Town, an interesting but flawed ride. But my destination was north up the Stort valley, so from Roydon I investigated continuing on the delightful Stort Navigation.
OS maps indicated the towpath as a footpath, but (I should have realised) it is a permissive byway with cycling permitted, and the surface very good. I  carried on for only a mile and a half, as my route took me north to Hunsdon and Much Hadham, but Spinoff 1 has been revised and now follows the canal beyond Harlow station before turning south to join the offroad track through Harlow to Harlow Old Town.
This is a definite improvement, even though pretty Roydon village is skirted and there are fine cycle paths through Harlow, as the Roydon-Harlow road is dull and busy. But the C25's offroad and rural-where-possible brief is now better fulfilled; the Navigation also passes by two nature reserves. However, I trust this is a rare late revision of the C25 system!
Earlier, the ride from Chesham up the Lea Navigation was very pleasant; on a sunny Saturday there is plenty of messing about in boats at Broxbourne; pleasure craft from Lea Valley Boat Centre and double sculls intermingled, and later Spinoff 1 begins with a short section of Gold Standard Sustrans engineered cycle track meandering through gravel pit lakes.