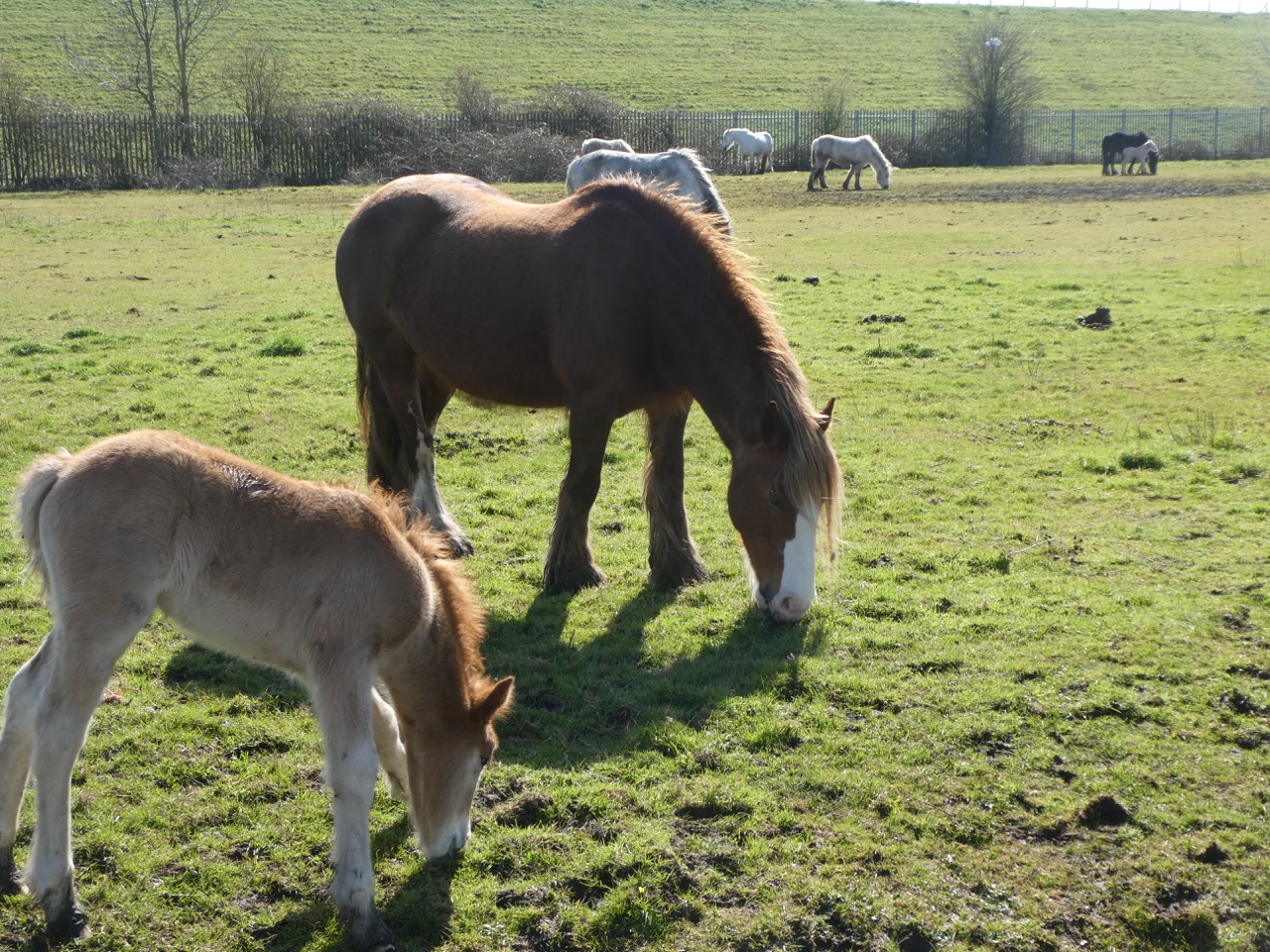 Today I take a pre-equinoctial lockdown suburban ride in the only direction that permits a good section of Cycle Orbital riding – northeastwards. This is because I have a self-denying ordinance not to cycle on busy shared use paths and towpaths during lockdown, which rules out the accessibly close sections of the network (Hackney-Olympic Park-Greenwich) where it is heavily populated and busy.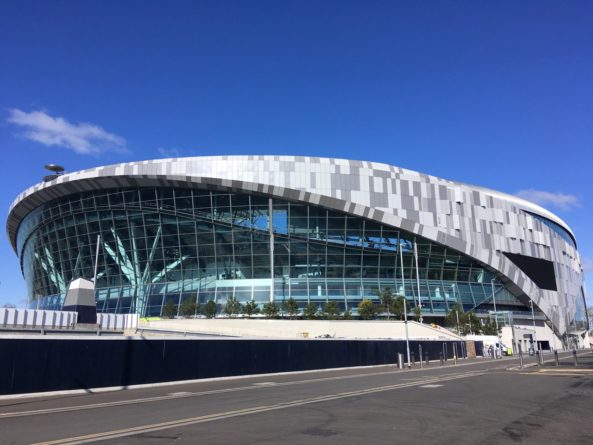 So I try a route new for me after Wood Lane, up to Tottenham. This takes me past the magnificent new Spurs stadium, after which I pick up Arc 2a in Tottenham Marshes, which is ablaze with blackthorn. The towpath here is a four mile stretch up to Enfield Lock beside great reservoirs with almost no intermediate access, so there were very few walkers to disturb, or break one's progress. Plenty of cyclists though, so these were my passing companions – plus, as previously spotted, a field full of horses – and some newborn foals.
At Enfield Lock it's off east on Spinoff 2 to High Beach, the high point of Epping Forest. It's a stiff climb up there; coffee and a cake from the popular stall was my reward. I noted that out of a brisk NE wind there was real warmth in the sun. Spring is sprunging.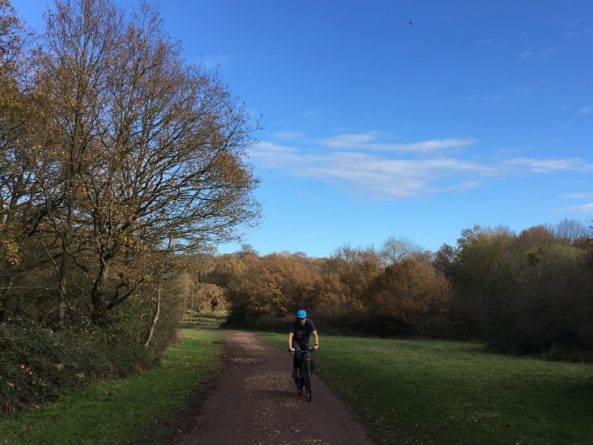 The homeward leg began on the newly-created Chingford-Epping Link – which follows the broad eight-mile path that runs as a spine up the long axis of the Forest. The first recce rides for Cycle Orbital – it was called the C25 then – were some years ago, and I failed to find a decent off-road alternative to the busy A104. I either missed this main path running from Queen Elizabeth's Hunting Lodge the eight miles to Bell Common (the M25 in a tunnel below) via High Beach, or it has been subsequently improved. In pre-covid times I would then take a train home, but at Chingford my suburban education began again.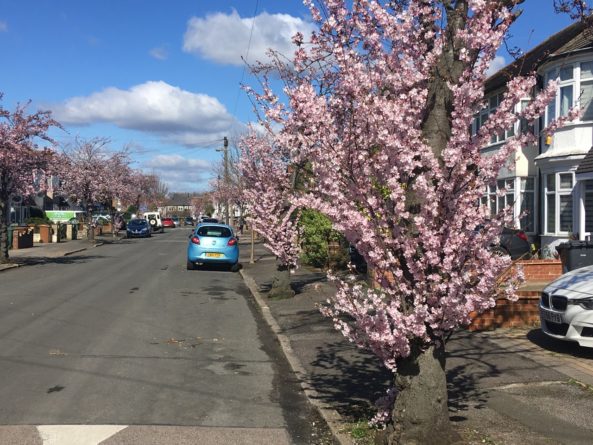 However, this is the London Borough of Waltham Forest, the capital's most cycle friendly borough, and they provide a well-signed winding quiet route  for six miles to central Walthamstow. As vivid as anything on the ride was this blossom bursting indiscriminately from trunks and branches. Soon I was back on familiar Coppermill Lane that takes me back over Arc 2a, aka the Lea Navigation, at Walthamstow Marshes.
Why is Coppermill Lane familiar? Because, to tie this blog in to the sub-theme common to all the compass rides – that of personal connection and history – this is where my daughter has set up home in the last few months. I had discovered this delightful route between Blackhorse and Lea Bridge Roads long ago, when I cycled regularly to have singing lessons in the borough, but now Walthamstow joins my list of 'home manors'.
The final miles are much-travelled, but passing the Gunners' Emirates stadium makes for a pleasing symmetry to the 34 mile trip. Even more heartening is that LB Islington were putting the finishing touches to segregated cycleways on broad Drayton Park.
© Martin Nelson. 19th March 2021