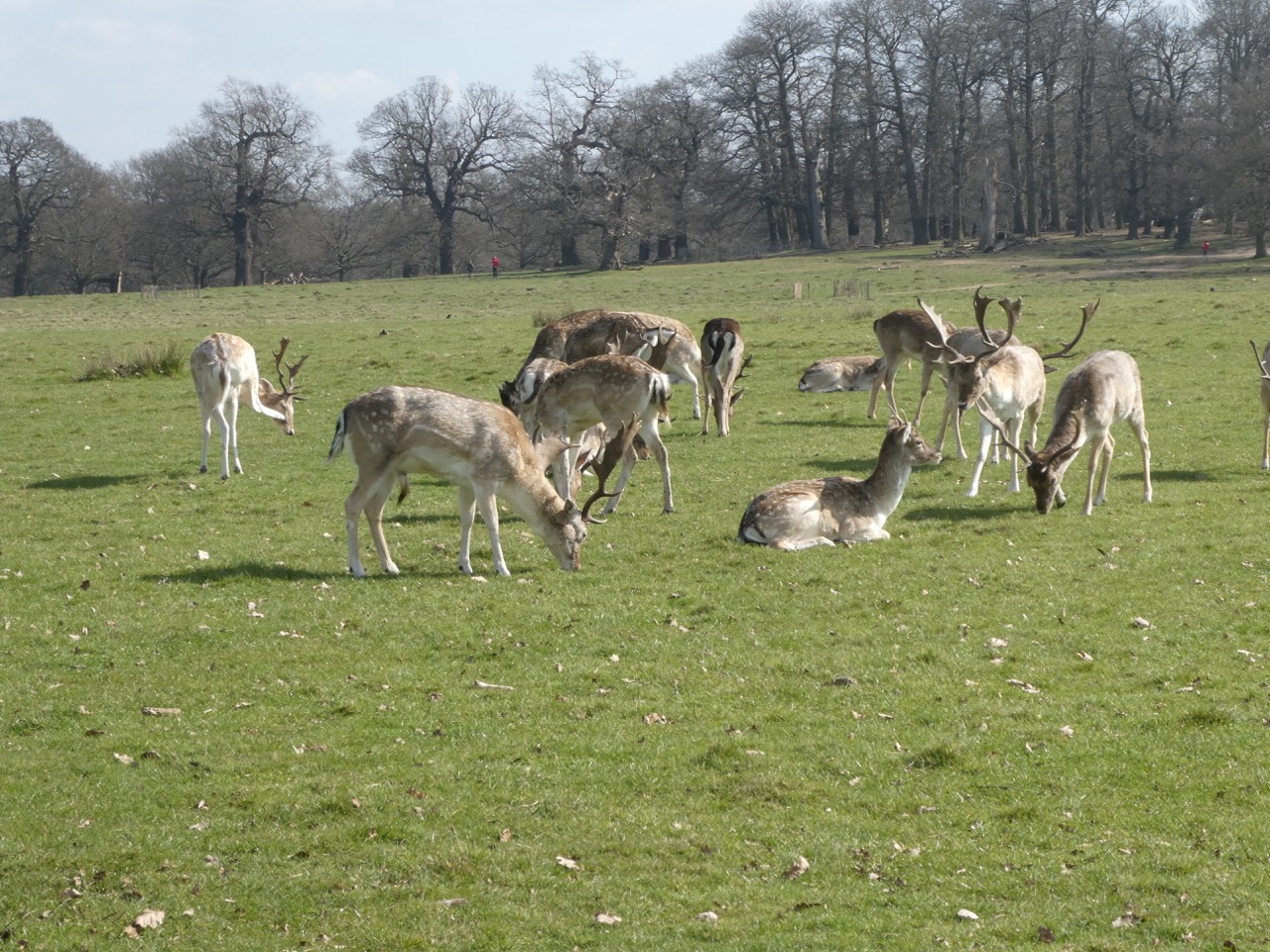 In lovely spring weather, with blossom everywhere, I continue to log my favourite suburban rides – and clock up the miles for the cycle fundraising challenge in memory of my mother. The SW destination is always Richmond Park, and the traffic-free stretch (NCN 4) via the Royal Ballet's White Lodge and Pen Ponds cafe through the centre of the park in particular, but variant routes to get there and back abound.
This variety has partly been perforce, as the direct route over Hammersmith Bridge is ruled out, even for walkers and cyclists, until a structural solution to its perennial weakness is found and paid for. So it has generally been Kew Bridge out, Putney Bridge home, or vice versa, to which a riverside variant via Chiswick bridge, or an extension to Bushy Park (where you can pick up Spoke 6-7) via Richmond or Kingston bridges have been added. Today I went on to New Maldon and returned by Wandsworth bridge, passing Wimbledon tennis courts – for the first time, in my memory. Very grand.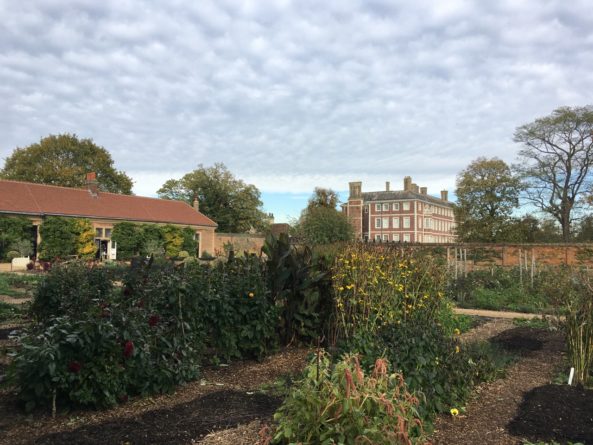 There is so much to see and enjoy in this SW segment en route to Richmond Park: Thames-side tracks, and many other houses and parks to divert to – Syon Park, Kew Gardens, Marble Hill, and Ham House, seen here from its kitchen gardens. This was my preferred destination point until the search for other routes occupied recent rides. I enjoyed my snack and a breather there, in some quiet corner of the gardens. Briefly I lived in Ham in 1980, on the Petersham Road. A busy road, but memorably closed for a period by a major water main collapse. Silence reigned. These days, the unexpected quietude in the area is from the absence of approach aircraft Heathrow-bound. I wonder how much of 'normal' air traffic will return post-pandemic?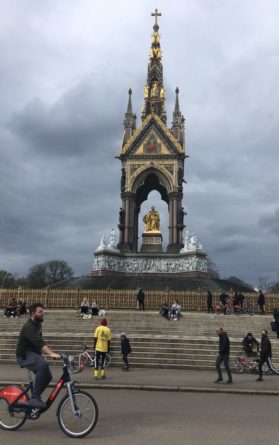 The early miles of any ride in this direction is also either park-rich or picturesque: The Regent's, followed soon by Hyde and Kensington with the Albert Memorial gleaming gold, whatever the weather. Or the northerly variant: Lord's, then Little Venice and the streets around Portobello Market and Ladbroke Grove. Both these routes are the more pleasurable for having sections of protected cycleways, or with permeable access for bikes only to keep motor traffic light.
These are familiar streets from my early adult cycling days. I lived first in Notting Hill while studying for a teaching diploma, after which my first job was at Latymer Upper School, teaching Geography, the study of which has never fully left me despite a career in music and acting. It is what has informed much of EQ and Cycle Orbital. I lived at first close by in West Kensington, but then found the flat that has been home ever since in Primrose Hill, so Hammersmith via Little Venice (much of it now waymarked LCN 36) became my daily commute.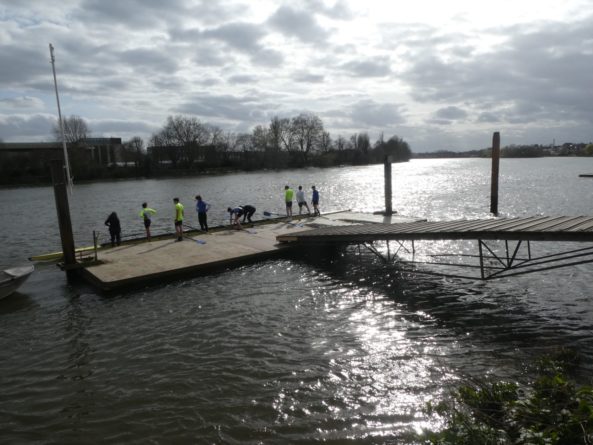 Latymer's site extends to the boathouse on the riverside (via an underpass, as the A4 slices it in two) and sometimes I supervised cross-country running on the course that used both bank sides, crossing by Barnes Bridge (on my bike – I'm no mug). The north bank along Chiswick Mall is a lovely section, but currently very busy with walkers, so I have tended to give it a miss.
So that was 33 miles yesterday, and I near my sponsorship target of 300 miles by the end of the month. Pen Ponds cafe is around thirteen miles from my home, so any trip to the park is 25 miles plus. Be prepared to be be joined by plenty of fellow cyclists as you near the park, by the way – and be overtaken. This is prime MAMIL territory (middle-aged men in lycra), and most of them are collecting to make a full circuit of Richmond park, along with plentiful younger co-riders. Probably several times, as they do here in Regent's Park. I don't mean to be deprecatory, however – I might be classed as a mamil too, I guess. Ok Ok – I'm an OAMIL then.
Nowadays so many more women have joined their ranks, I'm glad to say. And even more heartening, especially on the traffic-free central path, leisure cyclists and families on bikes abound, as elsewhere. People cycling, you might say.
© Martin Nelson. 22nd March 2021