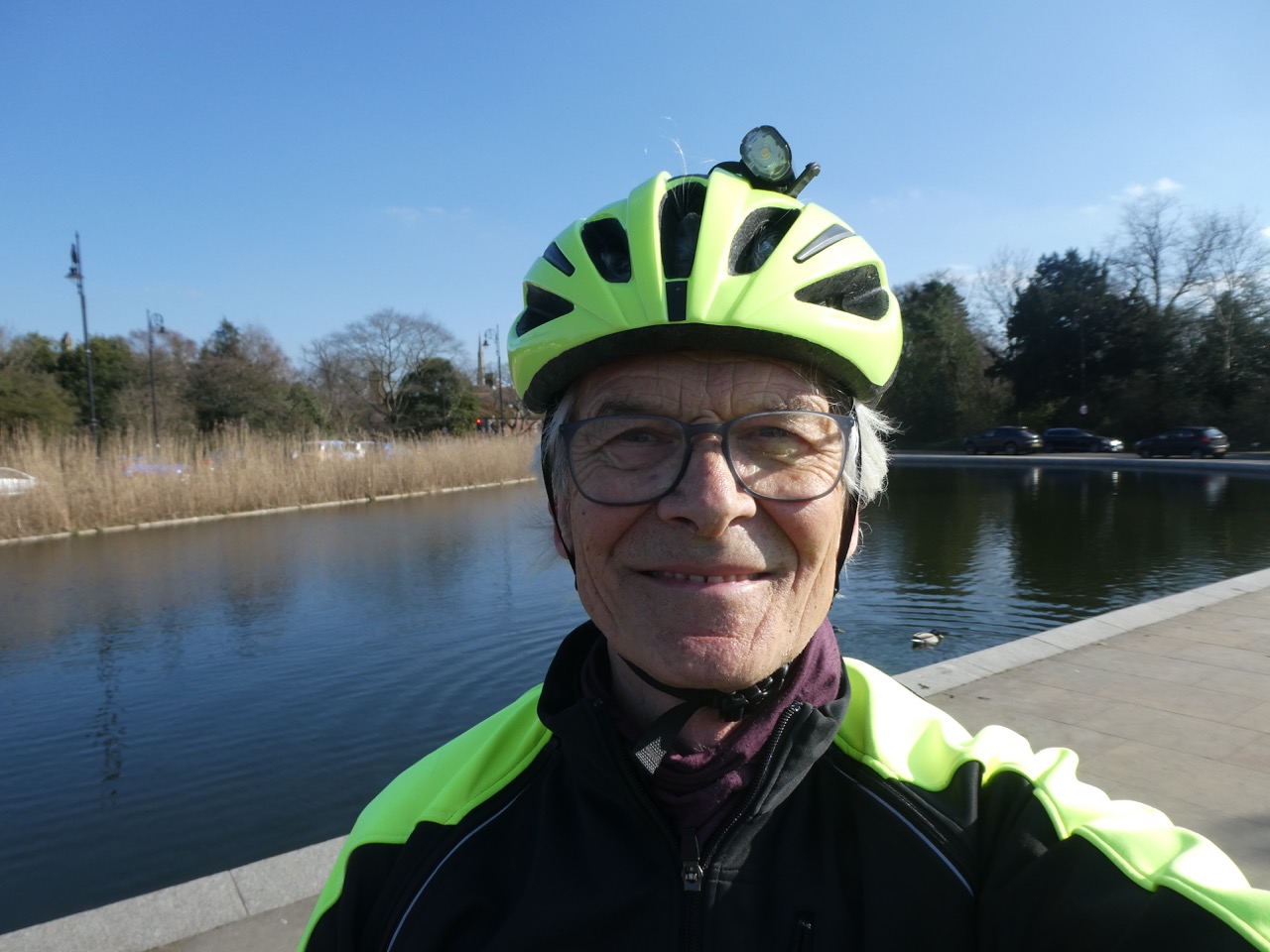 The clockwise or anticlockwise spin round Hampstead Heath is my 'local', and at seven miles in its shortest form can be quickly done. But it also climbs to the twin high points of inner London, so it's a good workout. The highest point, Whitestone Pond 134m, is also where I was born (in Queen Mary's Maternity Home, just behind my right ear, now a care home), so the family and personal history sub theme of these six blogs is pleasingly maintained.
My preference is to climb Highgate and descend Hampstead hills. The main road, Highgate West Hill, is fine to whizz down but grim to pant up amidst car fumes. However there is the alternative of Millfield Lane and Fitzroy Park, the former beside and above the Highgate ponds of the Heath, the latter traffic-free beside allotments, but with speed humps, so it's much nicer to climb enjoying the views than descend on the brakes.
The short option is to ride straight to Hampstead by Kenwood and the Spaniards Inn, but to make it a ten-miler I usually opt to turn north on Winnington Rd to take a tour of Hampstead Garden Suburb and the Heath extension – especially at blossom time. And this is also part of my family history now; my wife grew up there, beneath the impressive spire of Lutyens' St Jude's church. Yes, we are both stick-in-the-muds.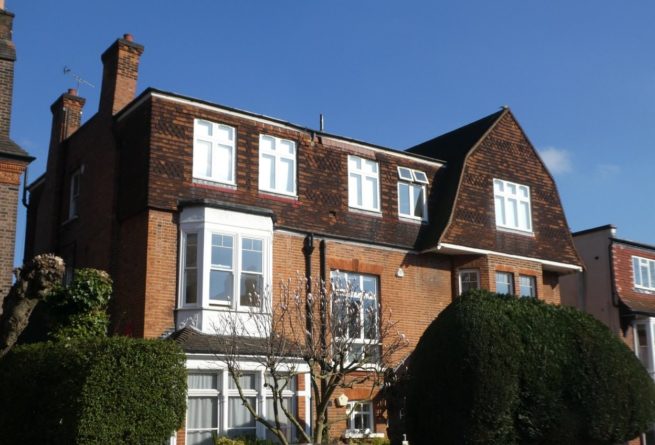 The descent is either via Frognal or Fitzjohns (past my first primary school), but today I divert to see my home until I was seven; the artist's studio flat here in Daleham Gardens. My father was developing a career as a portrait painter, but postwar conditions were very precarious for such a profession – and then I came along.  Edmund became an art teacher, and when I was seven we moved to Wembley. But these were formative years, the Heath a safe adventure playground and parts of Belsize had a bohemian air. [NB: I have just been made aware of a bizarre short film of 1968, Les Bicyclettes de Belsize, that will take you back almost as far in time].
But what of Dollis and Pymmes? The short route predates lockdowns, but in reccy-ing for a twenty-miler in this direction in the autumn I found these two brooks had lovely shared-use paths along much of their lengths. Dollis Brook is a tributary of the River Brent, and can be followed most of the way (sadly, not all, LB Barnet take note…) through Finchley to Whetstone, where you can cross the watershed at Oakleigh Park to join the Pymmes Brook – a tributary of the River Lea.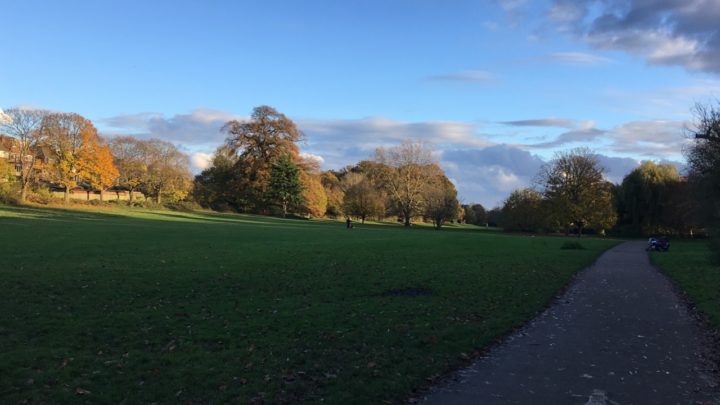 The riverside path provision is more generous here (thank you LB Enfield) down to Arnos Park (pictured). For the suburbs, this is a satisfyingly long off-road section, quite up to Cycle Orbital standards. For now, however, I am not using narrow shared-use paths.
The brooks are linked to the Ham and High circuit by sections through Hampstead Garden Suburb and Finchley Central (west), Alexandra Palace and Highgate Queen's Wood (east). Most of it is good riding, though much of it hilly, and a handlebar computer will tell you the full ride involved over 1000 feet of 'elevation gain'.
This, the fifth of my suburban rides, was to be the last in the sequence when the idea had occurred to me after the first ride to Lewisham. But as the pedals turned today I reflected further on the autobiographical tale I was telling – again, only revealed mid-task – and realised I had to add another compass point. Non-suburban this time, South takes me straight into the heart of the capital, and to where the majority of my working life has taken place…
© Martin Nelson. 23rd March 2021