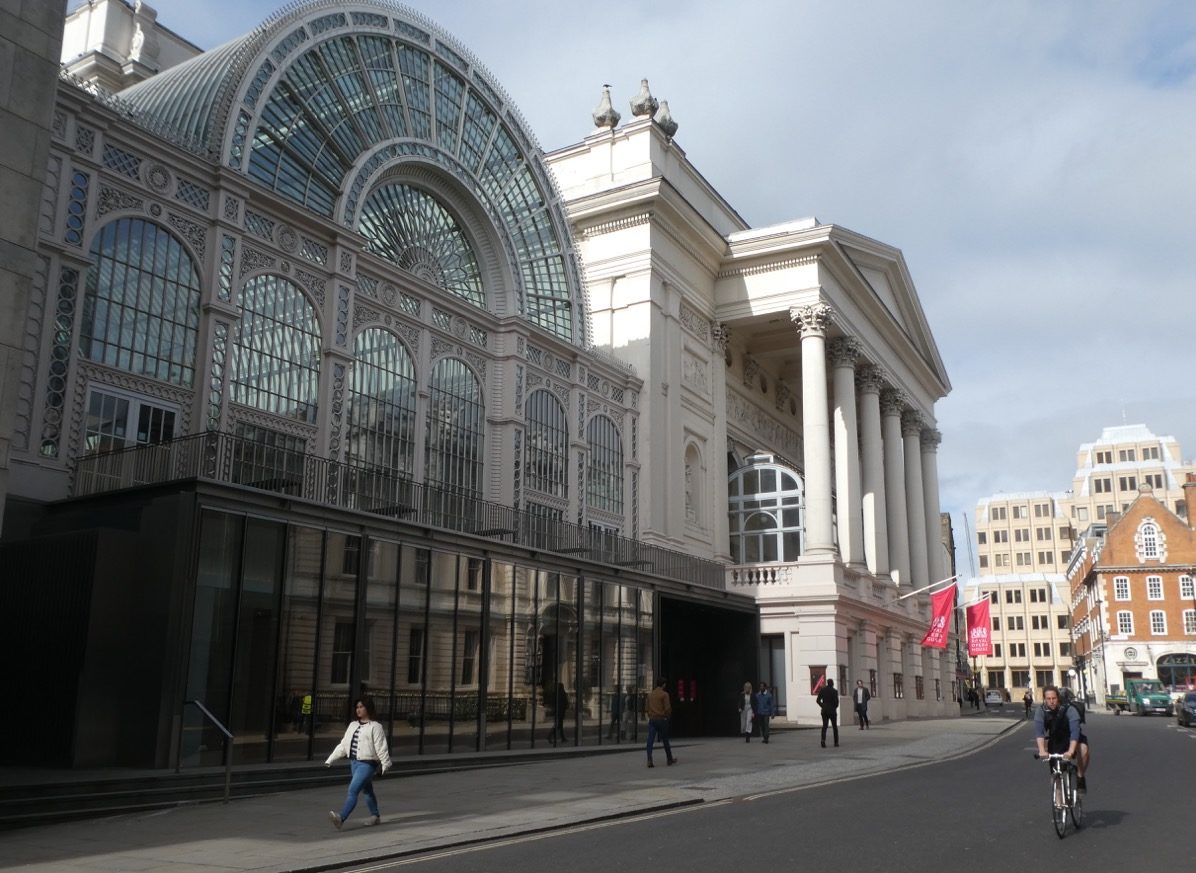 This mini-series of lockdown – personal history rides ends with an extra sixth; south into the West End and City. It's been by far the most travelled route, taking me for forty years to a series of workplaces; St Paul's Cathedral and other churches; Barbican and Festival Halls; Her Majesty's (Phantom), Savoy (HMS Pinafore), Piccadilly (A Little Night Music), National (Sweeney Todd) theatres, and above all the Royal Opera House.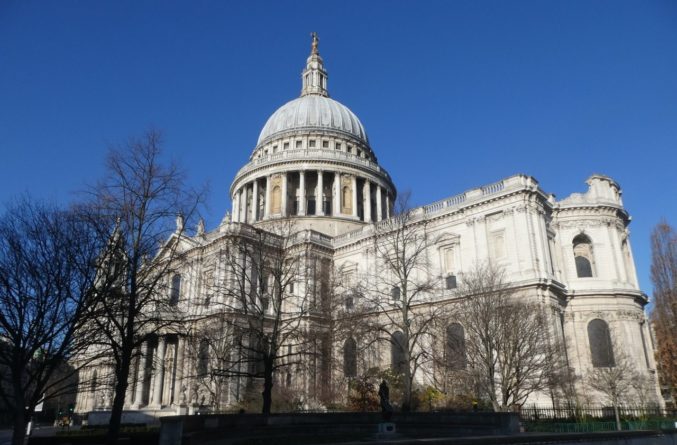 Amidst solo and West End engagements, the Royal Opera has been a steady employer, with short contracts for an extra chorister usually, but not exclusively, in the big 'blockbuster' operas. It's been a privilege to tread such hallowed boards, of course, and memories of magical performances abound.
This view brings back memories of when the Floral Hall was just that – the flowers section of Covent Garden Market. In time, and before the full closure and rebuild in the 1990's, the chorus and education departments expanded into the hall's basement. Now that's where the bike park and the Linbury Theatre  is housed, and the Hall has become the splendid, if displaced, Front of House.
Not just work brought me here of course; entertainment, shopping, tourism – and study, which was the reason I submitted and won the competition for London's first bike route in 1977. While teaching at Latymer I attended opera evening classes at Morley College in Lambeth, crossing Waterloo Bridge twice a week, Had it been built in 1802 Wordsworth would have been every bit as inspired, I'm sure; the views east and west from it has been a reliable treat for half a century now.
The cycle-permeable route to and from Wellington Street onto the bridge is the main gain from that first route design. This is a typical pre-covid bike-jam waiting at the lights to make that crossing.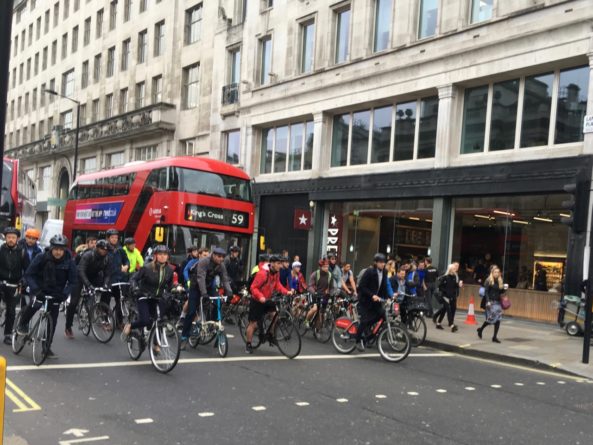 For years – decades – I and other cyclists have been coping with coexistence with dense traffic, particularly at some bottleneck points, such as the bottom of Gower Street. One deep breath – and move to the front of the queue. Eventually advance stop lines – ASL's – were introduced, which gave a measure of security and cleaner air at traffic lights, but I can honestly report barely a day has passed without at least one instance of a car stopped in an ASL zone. Quite often beyond. They were introduced in the late 1980's, so that would be 400 trips x 35 years = 14,000 infringements witnessed, conservatively.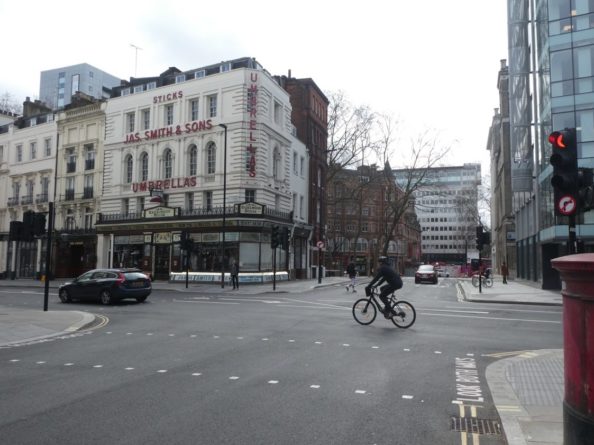 But Covid has accelerated big changes already afoot. When I last returned home up from Waterloo Bridge I found I could pass in contraflow up Endall Street and join segregated bike lanes the length of now two-way Gower Street. My quietway route through Bloomsbury – British Museum, Russell, Woburn and Gordon Squares – has been superseded. I will miss it. In fact when not in a rush and when HS2 works are over, I'll return.
The peace and quiet of central London in lockdown is undeniable. To have such little traffic in competition is a delight of course, but it is not how a great city should be, and for one in the entertainment industry especially, it is desperately sad as well.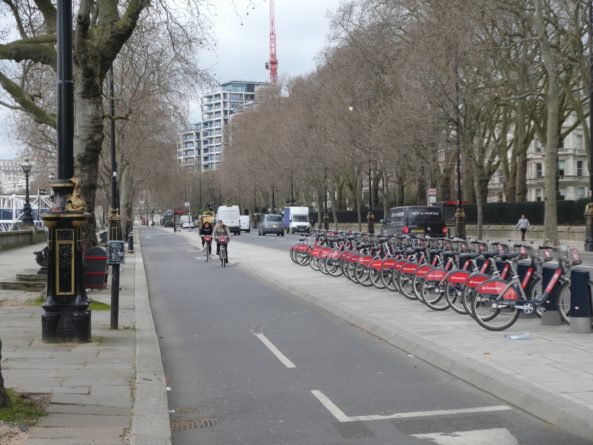 I made a quick tour of these familiar streets today to take a few photos and to be reminded of my working life here, but also to check out the new infrastructure that makes cycling doubly – trebly – rewarding now: Gower Street and Waterloo Bridge already mentioned, then South Bank's Belvedere Road (NCN4/Q1); Westminster Bridge, the Victoria Embankment (CS3) – which is an unimpeded highlight; then Ludgate Circus, King's Cross and back to Camden Town (C6). Check out the TfL map for the route coding and the full network. Better still, go to Cycle Orbital/Routes, enter full screen on a computer and switch on Waymarked Trails and choose an informative underlay (top right) – you will have all the information you need – and be ready to use the website when lockdown ends.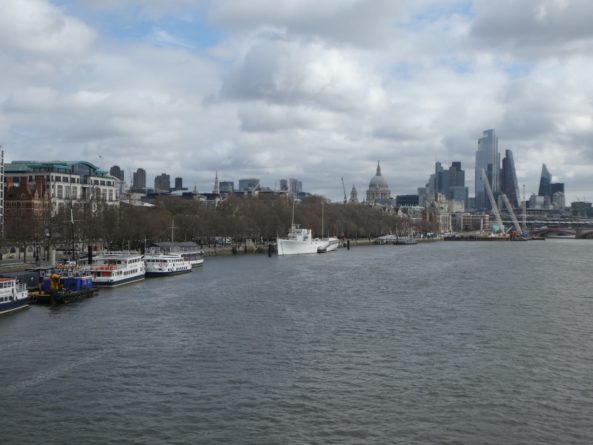 As life returns you will find London a much more cycle-friendly experience with this new infrastructure, and attitudes and behaviours are changing too. It's one of the great positive benefits of our need to face up to climate change. Personally I have never been in doubt that it is the city's best mode of transport, especially for the 2-5 mile journey, which is the commute for many a Londoner; quick (the Opera House is a 12-15 minute journey for me), reliable, efficient, healthy, non-polluting. Now it is much safer. Active travel is the way forward – for Londoners, for everyone.
© Martin Nelson. 25th March 2021
Footnote, 31st March: that's it, and the cycle challenge is done. I put on a spurt in the fine weather of final three days – Tuesday was more than balmy at 23 degrees – and the total is 417 miles, so my sponsors should not feel short-changed.
With no more personal history to unearth, I just enjoyed seeking out the "blossomest blossom" (Dennis Potter) and most magnificent magnolias –  until yesterday, when I rode the only 6 miles of the full 800 miles of Cycle Orbital un-cycled; the route from Barking to Rainham. As anticipated, they are a grim experience, running alongside or close to the 6-lane A13. So I consulted the maps and Google-Earth, and decided a better route, passing Elizabethan Eastbury Manor, in a Barking housing estate, and through three parks, could be devised. Today's ride more than met my expectations. Spin-off 3 ext is re-routed.