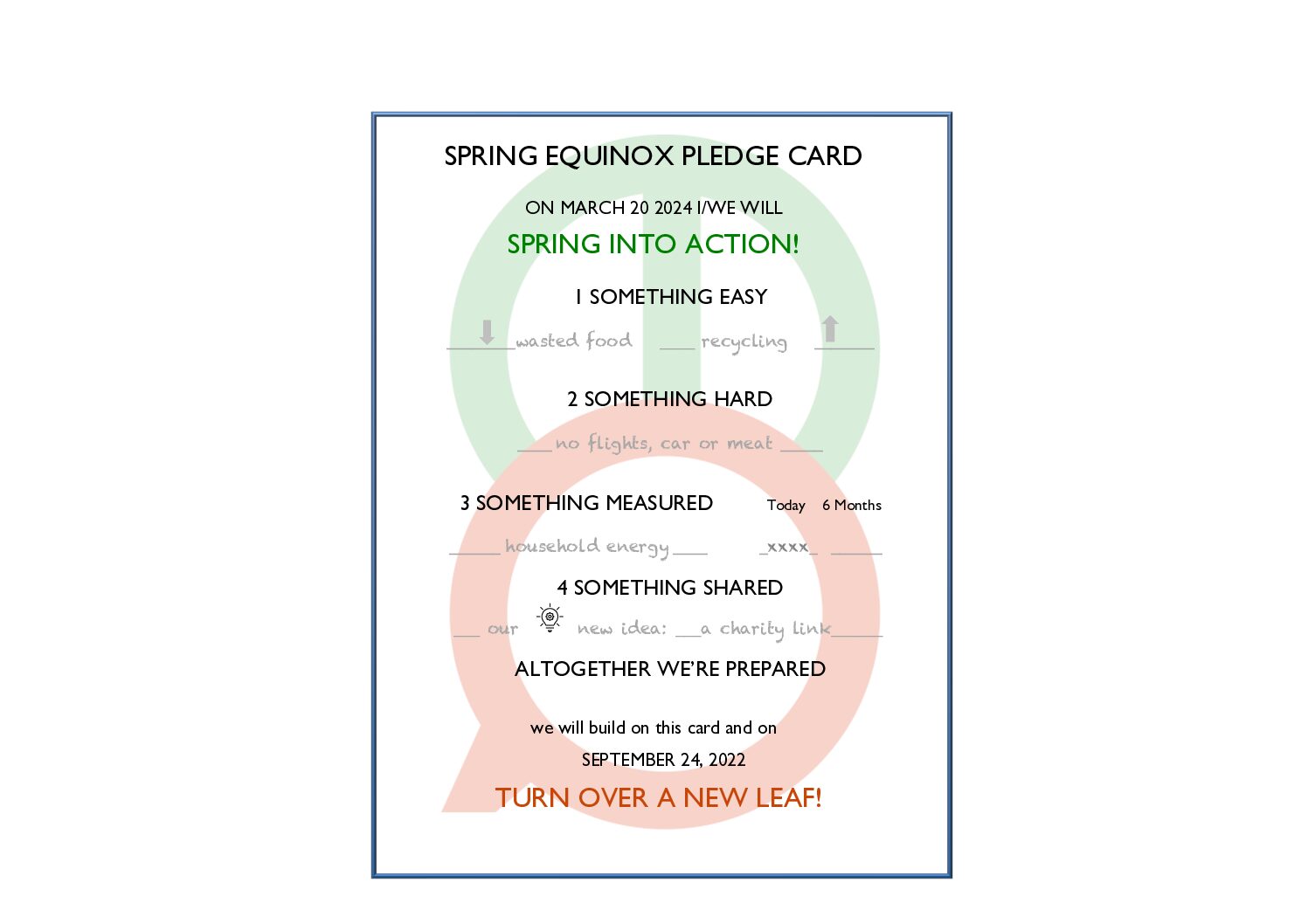 NB: This sample Pledge Card predates EQ's new logo
How will you Spring into action and Turn over a new leaf? Equinoxes give new life to these slogans. Using them for your twin Earth Day pledges can unite and energise us all into tackling the biosphere/climate crisis.
This – an irrefutable fact and an irresistible metaphor – is the logical and appealing base for EQ, from which much else flows:
Other practical applications include
EQ's earth-based logic and philosophy challenges and informs
Will you be an Early Adopter and take the EQ four-fold pledge each equinox? You can share ideas on this linked page.
There will be tailored online resources, reinforced with targets, games and challenges to help your Pledge Card become a six-monthly habit, your life changes permanent and accelerate your journey to a sustainable post-carbon future.
altogether we're prepared!

EQ has great and good potential.
I like the big simple truth it stems from and pays into


Seamus Heaney
A fascinating and imaginative initiative 
Archbishop Desmond Tutu 
One touch of nature makes the whole world kin
Shakespeare
*equinox dates vary: March 20/21; September 22/23
**equalunderthesun.org is a demo website built in 2013
is the Registered Trade Mark ® of Equinoctial Days Ltd.
Company No 584213
©Martin Nelson November 2023
The pledge card is underlaid with EQ's original logo, which is being replaced on the site by this more attractive and positive one. However it's easier to make your own version of the old logo

™ (registered trademark pending)