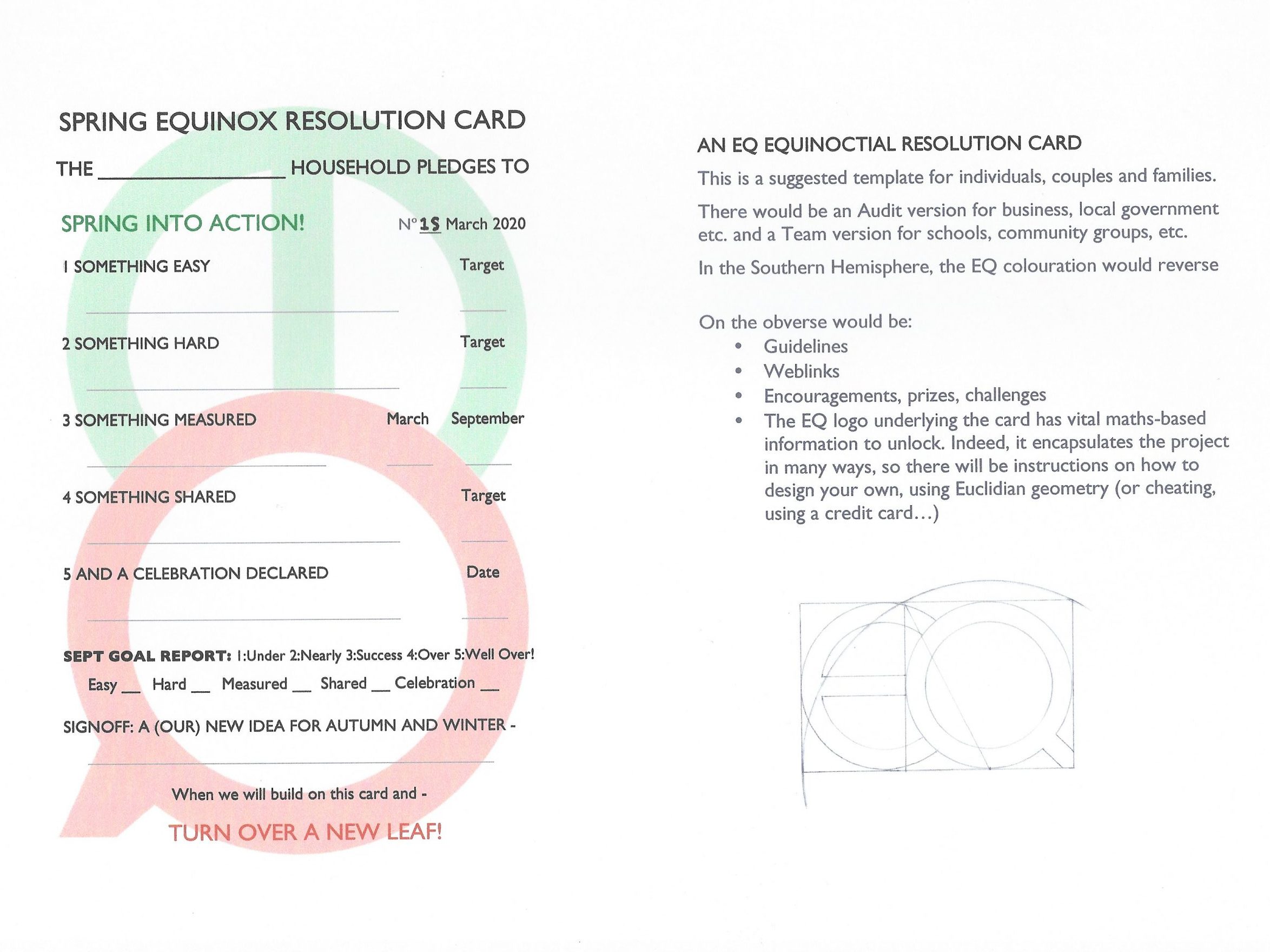 the New Year and its resolutions are fading… Now here is a system of resolutions, pledges, audit – and celebration – that will work. Equinoxes are uniquely well qualified to be the Earth Days they actually are, and help us 'do our bit' to rise to the challenge of the climate crisis. Here's why, and how:
First the two big ideas that the project "stems from and pays into" – as the poet Seamus Heaney put it
 Equinoxes are Earth's fixed events of Spring and Autumn. They are planet events
Day and Night is the same across the globe at equi-nox. We are Equal under the Sun
These twin pillars – an irrefutable fact about our annual journey round the Sun, and an irresistible metaphor for our shared destiny on Earth – are the basis for many other great reasons to use equinoxes as Earth Action Days:
Neutral by definition. Precious, in polarised times
Twins As demonstrated here, using both equinoxes doubles up on annual action, accelerating change
Zoom out and see the planet as if from space. Zoom in to feel personally connected. This is both informing and empowering. And boundaries disappear at both ends of the spectrum
Logic & Emotion head and heart, common sense and wonder
The practical way in which EQ days will work are equally compelling:
Audit points harmonise with academic and financial years
Summer-Winter two energy use patterns emerge
Daylight Saving equinoctial logic solves the conundrum
Logo the universal maths of Phi and Fibonacci imbedded
Heuristic It's all about finding out and taking responsibility. Eureka!
Click any link in green on this site to delve further into my thinking on EQ and equinoxes