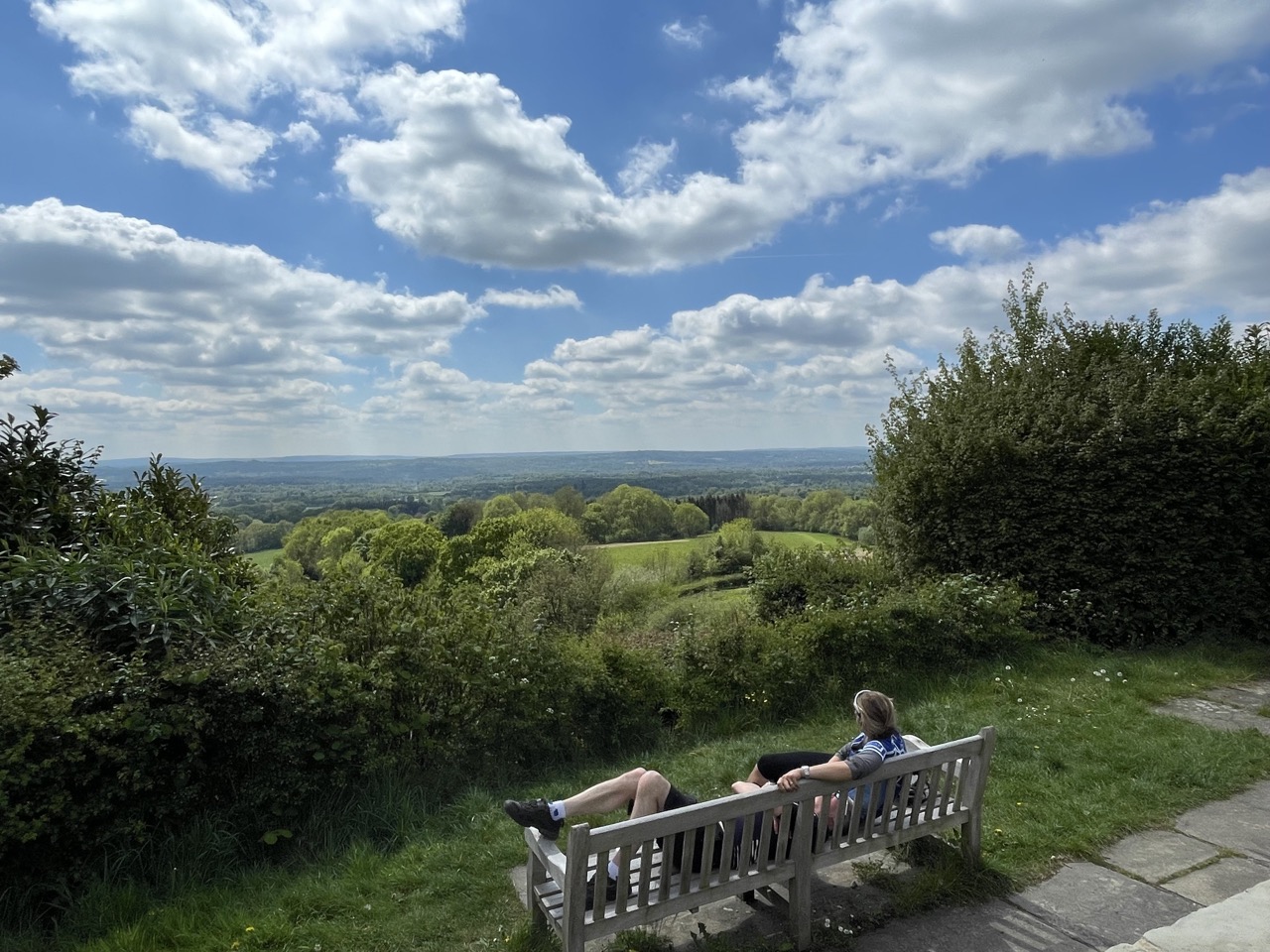 Curating 800 miles+ of network on my own is impossible, but over the past year as we emerge from the pandemic I have checked out most arcs spokes and spin-offs, and have found conditions generally encouraging. There are examples of improved surfacing on popular routes, and no major alarms. Five great new routes have been added; the featured image is 'Taking a breather at Toys Hill', on the new Ide Hill to Oxted Link. Here is a brief round-up:
On the plus side: a few infrastructure improvements, for example in Woolwich by the Thames barrier (Arc 2b), and sections where the gold standard surface for rural cycle routes – hoggin – has upgraded NCN cycle paths e.g. on the Cole Green Way (Arc 12 combined) the Thames Path (Arc 3) and at Fickleshole (Spoke 2-3).
Staying with surface quality, the greatest concern is for the maintenance of minor rural roads, which Cycle Orbital seeks out if no off-road alternative exists. Potholes are a hot topic everywhere, but on these little used byways they can be truly alarming, particularly as they pass through woodland where persistent damp degrades the surface. Sometimes a revisit ride is rewarded with a new surface, or at least some patching-up; elsewhere conditions may have deteriorated further.
The most alarming discovery was the imminent loss of a key section of Arc 10 at Little Missenden – two miles of abandoned road –  which in the summer of 2021 appeared to be disappearing beneath hedgerow encroachment, recorded in an earlier blog. It is due a revisit to see if it is more or less passable in 2022.
The About section of the website sets out some advice, and ends with a wishlist of desirable improvements.
So to the five new routes added during the pandemic:
I note that these bring the total mileage of the network to 836. Time to stop. Maybe.
© Martin Nelson June 2022