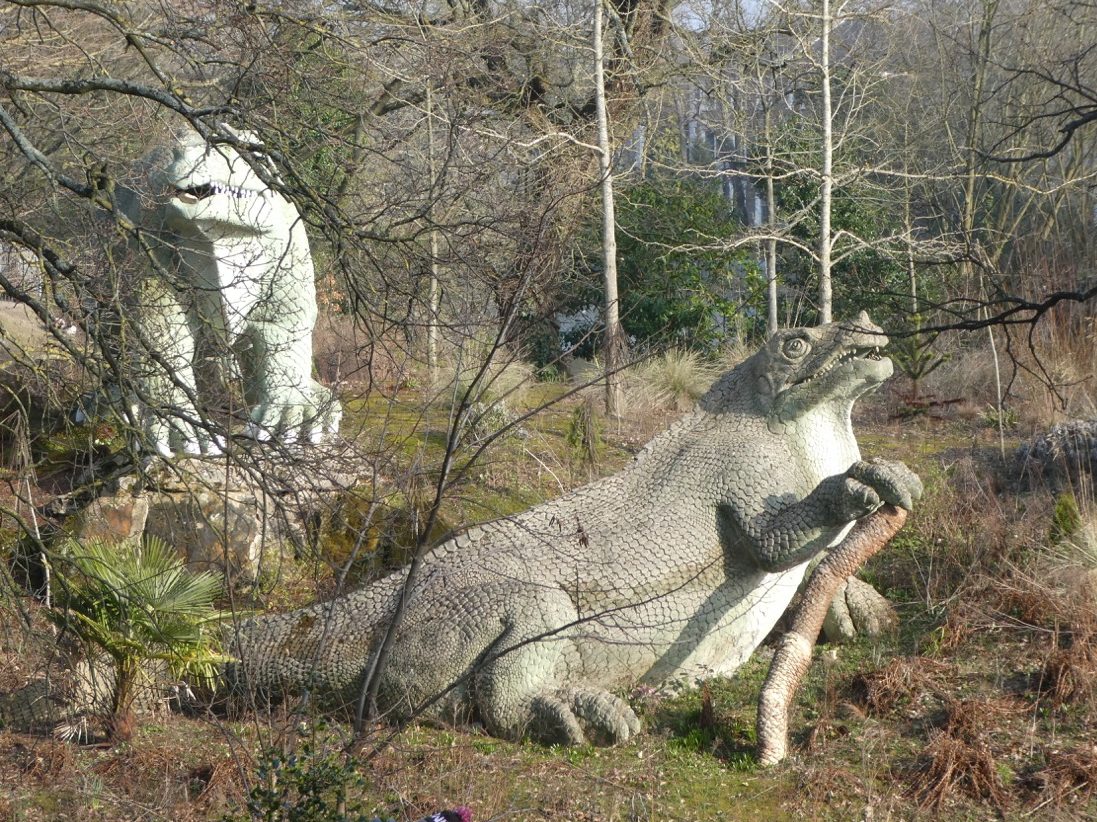 The third lockdown is as restrictive as the first, but cyclists can spread their wings a bit for their daily exercise. I have found five basic routes – NE, SE, SW, NW and N, with variations (see footnote) – to use as on-road 20 milers, self-sufficiently equipped with water, snack and puncture repair kit. They have extended my knowledge and appreciation of the metropolis.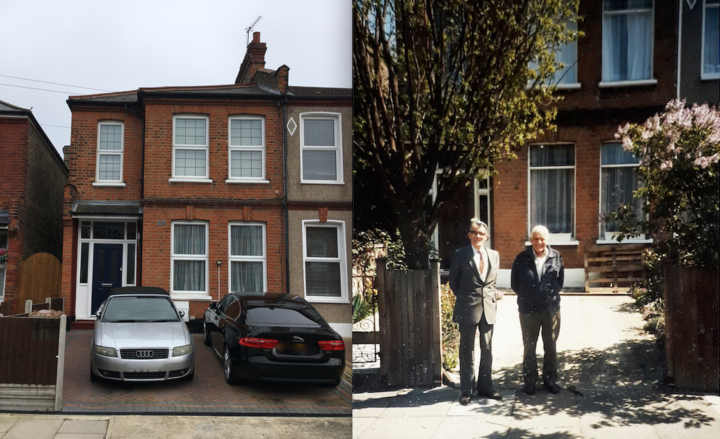 This was early March's birthday ride, inspired by Charlotte's work on our family genealogy. Census and other research has revealed a lot of birthplaces and early homes from 2-3 generations back – all in the Lewisham area. The Nelsons settled and were born in the Hither Green side of Catford, whereas the maternal Swantons hailed from the slightly more genteel Forest Hill side of the tracks, eventually making it up the slopes to Sydenham.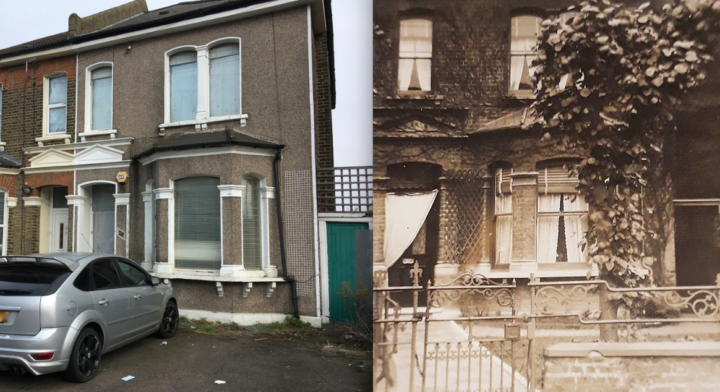 After the trip a few contemporary house portraits from the 1910's onwards have been found, and a rather sad theme emerges; some of the houses have seen better times, clearly, but all locations are noticeably less bosky. In the place of trees, hedges and bushes have come driveways and parked cars. Above is my father and uncle revisiting their birthplace in Hither Green in the 1980's, and right is my mother's birthplace in Perry Rise before WW1 alongside pictures I took today.
Did you know it was illegal to park on the highway from the 18th century right up until 1972, when of course it was more honoured in the breach than the observance? The current drive to create Low Traffic Neighbourhoods (LTN's) is part of the movement to reclaim streets and living spaces from the recent hegemony of the motor car, which thanks to the necessary response to the climate emergency, may turn out to be a very brief moment in history.
Having completed the pilgrimage with Swanton homes in Sydenham, and being close to Crystal Palace Park, I paid a visit to the dinosaurs there. This section of the park was constructed just after the 1851 Great Exhibition, in 1853-1855 and these statues represent the first attempt anywhere in the world to model extinct animals as full-scale, three-dimensional, active creatures from fossil remains. I'm a year older – but age is relative, no?
© Martin Nelson. 6th March 2021
Footnote. This blog has turned out to be the first in a series. Unbeknown at the time, I was going to find a symmetry in six rides to points of the compass. Not only that, point by point, they would tell a personal story of my London life: parenthood, birth and early life, schooldays, teaching life, performing life – and (a bit of a squeeze) the new home of my daughter. And when I realised my mother had died forty years ago of cancer, I found a cycling challenge that could further motivate the rides that follow.
This blog was not concerning itself with the cycle routing and features along the way as subsequent blogs do, so for completeness here is a brief summary:
Southeast rides have been via Isle of Dogs and Greenwich to Blackheath (using Arc 2b), London Bridge and Surrey Docks to Deptford, or Waterloo Bridge then either Peckham to Forest Hill or Dulwich to Crystal Palace. Living now in Primrose Hill I am used to hilliness, and the inner southern suburbs are flood-plain-flat, but thereafter the line of hills from Blackheath to Norwood rear up quite steeply. Forest Hill in particular is like the prow of a ship; Horniman Gardens on its flank has sensational views out over the capital.
As to using the new network of signed and improved cycleways, they are plentifully provided. Here are some fine sections that I made use of: CS3 through Shadwell; C14 Bermondsey to Deptford; C17 Elephant to Burgess Park, then NCN22 along the Surrey Canal-that-was to Peckham, and NCN23 Burgess Park to Dulwich.
27th March 2021